Deadly boat fire erupts in San Pedro
LOS ANGELES - Authorities launched an investigation after a 28-foot vessel caught fire in San Pedro and resulted in the death of a woman early Monday morning. 
The cabin cruiser caught fire around 4 a.m. Firefighters were called to Berth 258 at Terminal Island, which is located roughly halfway between the Port of Los Angeles and the Port of Long Beach.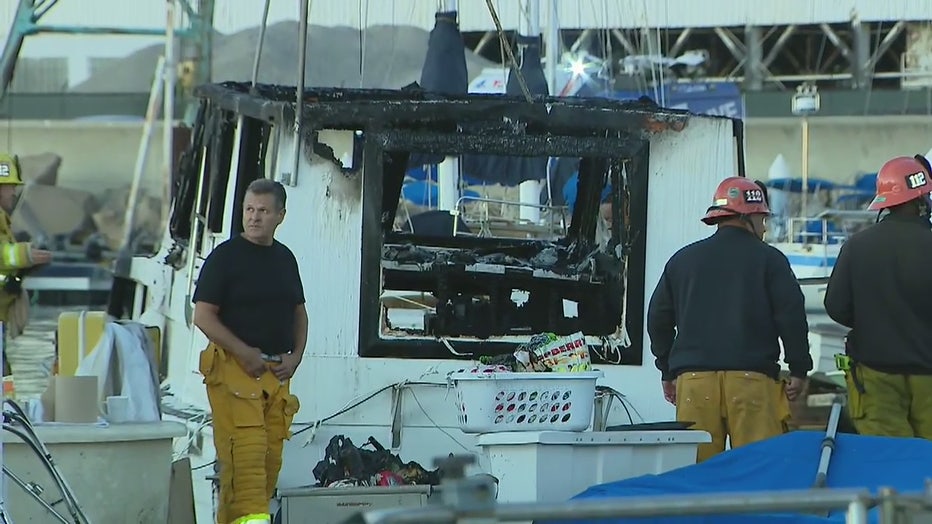 Five fireboats with the Los Angeles Fire Department responded to the vessel fire equipped with firefighters, divers and paramedics due to the intense heat and flames, officials said in an update Monday morning. The flames erupted to approximately 20 feet in the air, LAFD said. 
Firefighters utilized a deck gun on top of the vessel that pushes an estimated 250 gallons of water per minute to get the heat under control and suppress the flames, LAFD said.
Arriving firefighters found a 69-year-old woman dead inside the boat and determined there were no other victims, an LAFD spokesman said. 
The victim's name was not released and authorities were waiting to notify her next of kin
Fire crews were able to knock down the flames within 15 minutes, LAFD said. 
Investigators were working to piece together the circumstances that resulted in the fire. 
The investigation is ongoing.