Crews contain Castlewood Fire in Fullerton
FULLERTON, Calif. - The Fullerton Fire Department and Fullerton police responded to the scene of a brush fire that started around 7:40 Wednesday evening at Castlewood Dr. and Gilbert Street, authorities said.
The fire burned 11 acres before it was fully contained on Thursday morning, according to Fullerton PD.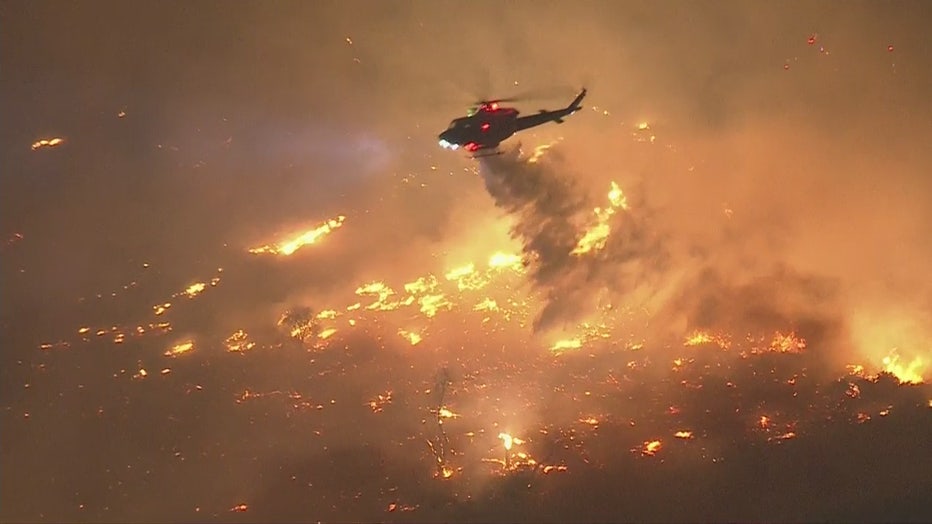 Evacuation orders were placed until firefighters were sure all of the flames are out. All evacuation orders were lifted by 10:30 p.m. Wednesday.
An evacuation center was opened at the Fullerton Community Center located at 340 W. Commonwealth Avenue in Fullerton.
No immediate injuries have been reported.
Even though the cause of the fire remains under investigation, Fullerton police say a flare gun was found near the scene of the fire and working to determine if it's connected to this incident.
No further details were immediately known. The investigation is ongoing.
FOX 11's Oscar Flores contributed to this report.