Crews battle rapidly spreading vegetation fire in La Cresta; mandatory evacuations issued
LA CRESTA, Calif. - A rapidly spreading brush fire known as the 'Tenaja Fire' that sparked Wednesday is burning near the intersection of Tenaja Road and Clinton Keith Road in La Cresta just west of Murrieta.
WATCH: Live aerial footage from SkyFOX on the Teneja Fire
Cal Fire reports the fire was around 994 acres with five percent containment burning in heavy fuel.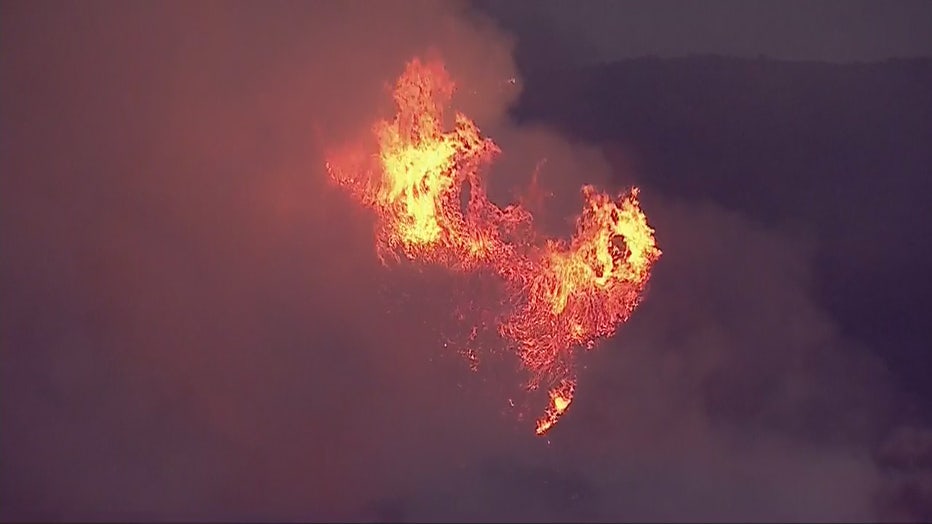 According to Murrieta Fire and Rescue, mandatory evacuations are now being issued to residents in Copper Canyon South of Calle del Oso Oro between Clinton Keith and Murrieta Creek. at Calle del Oso Oro.
The Riverside County Fire Department says, there is a mandatory evacuation order for all residences along The Trails Circle, in La Cresta.
There is also an evacuation order for the Santa Rosa Plateau Visitor Center located at 39400 Clinton Keith Road.
All Murrieta Valley Unified School District schools will be closed on Thursday due to the Tenaja Fire.
Voluntary evacuations have been issued for residents in the Copper Canyon and Brear Creek area.
For evacuation area information and map please click here.
A care and reception has been established at Murrieta Mesa High School, located at 24801 Monroe Avenue, Murrieta CA 92562.
Small animals are being accepted at the care and reception center, located at Murrieta Mesa H.S.
Large animals can be taken to the San Jacinto Animal Shelter 581 S. Grand Ave. San Jacinto, CA 92582.
Clinton Keith Road is closed south of Avenida La Cresta. Please avoid the area.
Three helicopters assisted with battling this fire during the day. Orange County Fire Authority is sending two aircraft equipped with nighttime aerial capabilities to continue fighting the Tenaja Fire during the nighttime. There are approximately 270 firefighters on scene.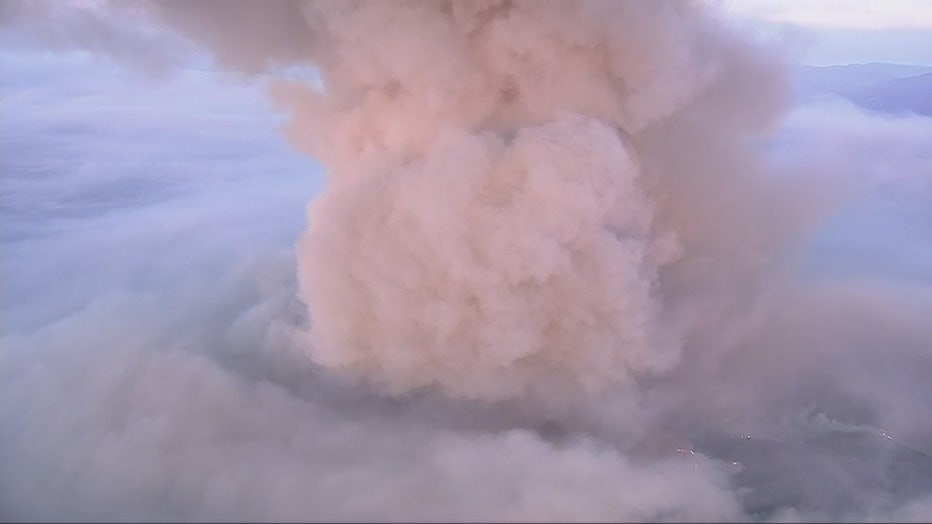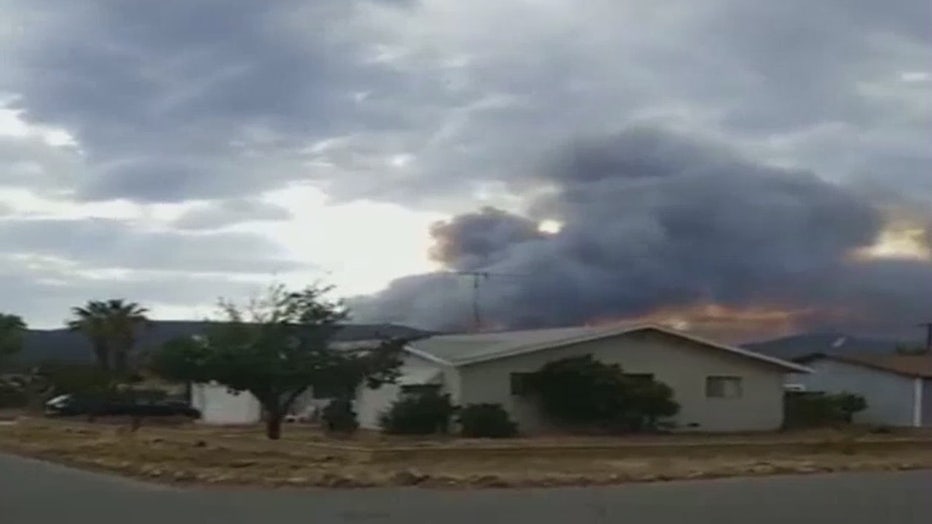 No injuries have been reported. No structures have been lost at this time, fire officials say.
Fox 11's Oscar Flores contributes to this report.