COVID-19 cases rise to 1,299 in Orange County
SANTA ANA, Calif. - Orange County health officials reported 23 new COVID-19 cases, one day after reporting just nine new cases -- the lowest day-to-day increase since March 17 -- while the county's death toll remained unchanged at 19.  
The number of COVID-19 cases in Orange County is 1,299.
The number of hospitalized patients increased from 103 to 122, and the number of those in intensive care jumped from 51 to 62 since Monday, Orange County Health Care Agency officials said. It was the first time the number of those hospitalized increased since a week ago.  
Get breaking news alerts in the FOX 11 News app. Download for iOS or Android.
The number of people tested for COVID-19 in the county stands at14,977, with enough kits for 2,578 more specimens. Since Monday, 802 more people were tested, bringing the total tested in the county to 14,977.  
Of the county's total cases, 2% involve people under 18 years old; 8%between 18-24; 17% between 25-34; 15% between 35-44; 39% between 45-64, and 19%are 65 or older. Men make up 53% of the county's cases, and 53% of its fatalities.  
Of the deaths, two were 25 to 34 years old, one was 35 to 44, five were 45 to 64, and 11 were 65 or older. Of the fatalities, eight were Asian, four were white, five were Latino, one was black and one was not classified.  
RELATED: CoronavirusNOW.com, FOX launches national hub for COVID-19 
Anaheim has the most COVID-19 cases in the county with 148, followed by Santa Ana with 117 and Irvine with 103. Huntington Beach has 88, one more than Newport Beach.  
Anaheim, Santa Ana, Irvine, and Huntington Beach are Orange County'sfour largest cities.   Also Tuesday, the Orange County Board of Supervisors adopted a resolution amplifying a recommendation from Orange County's chief health officer, Dr. Nichole Quick, "strongly encouraging" face coverings for workers at essential businesses that remain open during the COVID-19 pandemic.  
Supervisor Doug Chaffee proposed the resolution, which calls on grocery store and drug store workers to wear face coverings and wash their hands every 30 minutes or whenever necessary.  
Supervisor Andrew Do, whose attempt to require face coverings for food industry workers failed last week, said he supported Chaffee's resolution because "I don't want the perfect to get in the way of the good," but he encouraged the board to consider strengthening the recommendations.  
Supervisor Lisa Bartlett said the resolution should cover all essential businesses open at the time, but Chaffee said he wanted to propose what he was confident would gain all of the board's support.  
Supervisor Don Wagner said he supported the resolution because it was"well-considered" and "does strike the right balance."  
Wagner said it "stands in contrast to some of the partisan efforts to score points that we've seen... demanding heavy-handed action."   Wagner blamed Gov. Gavin Newsom "for some of the confusion that drives this particular resolution that we're having because the (state department of public health) hasn't given us the clarity we need."  
Costa Mesa City Manager Lori Ann Farrell Harrison issued an emergency regulation mandating facial coverings in the city.  
The City Council will consider ratifying the order at its meeting next Tuesday, Mayor Katrina Foley told City News Service.  
The city's ordinance would "mandate it for all people in public places and essential businesses," Foley said.  
Many businesses were already requiring shoppers to wear face coverings, Foley said.  
On Friday, Irvine City Council members unanimously approved an ordinance requiring retail store workers to wear face coverings and to compel their customers to do so as well.  
Store managers are required to maintain 6 feet of distance between patrons and workers, Irvine Mayor Christina Shea said.  
The ordinance remains in effect until May 8, but the City Council may consider extending it depending on the circumstances then, Shea said.  
"It's kind of a soft launch," the mayor said of enforcement. "We want them to voluntarily comply."  
Store operators will receive a warning initially, but if they fail to abide by the ordinance they could face a $500 fine per day, Shea said.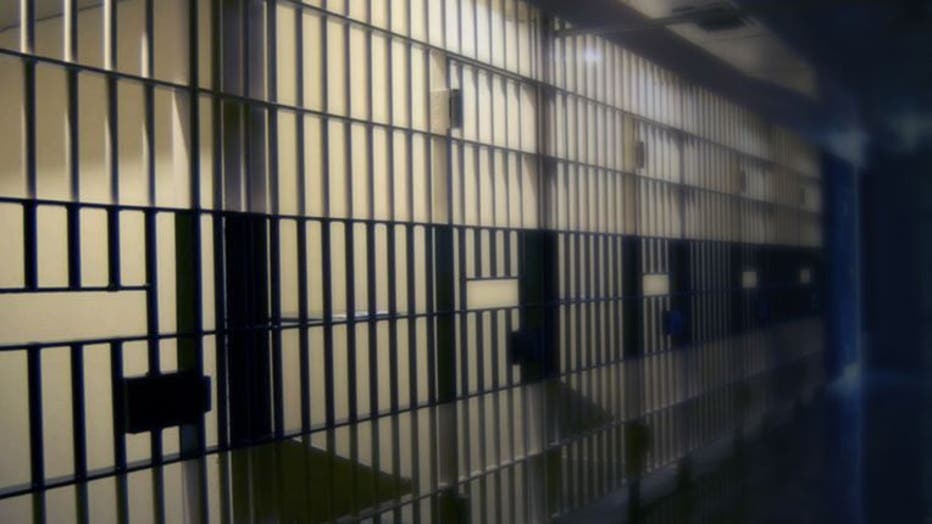 Meanwhile, 13 Orange County Jail inmates have tested positive for COVID-19, according to Carrie Braun, the sheriff's department's director of public affairs and community engagement.  
A dozen of the inmates are men and one is a woman, and four have since recovered, Braun added.  
The nine inmates still afflicted with COVID-19 were in medical isolation, and 17 others were in medical isolation because they were showing symptoms of the virus but had not tested positive, Braun said. Three tests are pending.  
Another 131 inmates are in quarantine with no symptoms, Braun said.  No more inmates are being accepted in the men's and women's jails and they are not being transferred to other lockups, Braun said. Newly booked inmates are also being quarantined, she said.  
Three sheriff's deputies have also tested positive for coronavirus, but one has recovered, Orange County Sheriff's Department Cmdr. Joe Balickitold the supervisors.  
"I'm glad to report that one of those deputies has been cleared to come back to work, and two are still at home," Balicki said.
"Nobody at this point has been hospitalized as a result of coronavirus."