Coronavirus worries resulting in low supplies of N95 masks
LOS ANGELES - The spread of coronavirus has caused a low supply of N95 masks as people seek to protect themselves.
Wesley Latham made a stop by Anawalt Lumber Monday afternoon. He's a construction worker and uses N95 masks to keep dust and other particles from getting into his respiratory system while working. Without masks, he can't work.
Latham came to Anawalt hoping to buy more, but found out the masks were completely out. And, that, he says, is going to be rough at work. He's down to three left. He uses as many as 20 to 30 a week for work.
"I came to buy some and there's absolutely zero left in every Home Depot, Anawalt, Lowes. Any kind of hardware store you can think of," Latham said.
Basil Alexander is the manager at Anawalt. He says as many as 50 to 100 people are calling each day for masks.
He showed FOX 11 how he literally had stacks of boxes filled with masks right next to a soda machine. All were gone. Shelves that were filled with them are empty.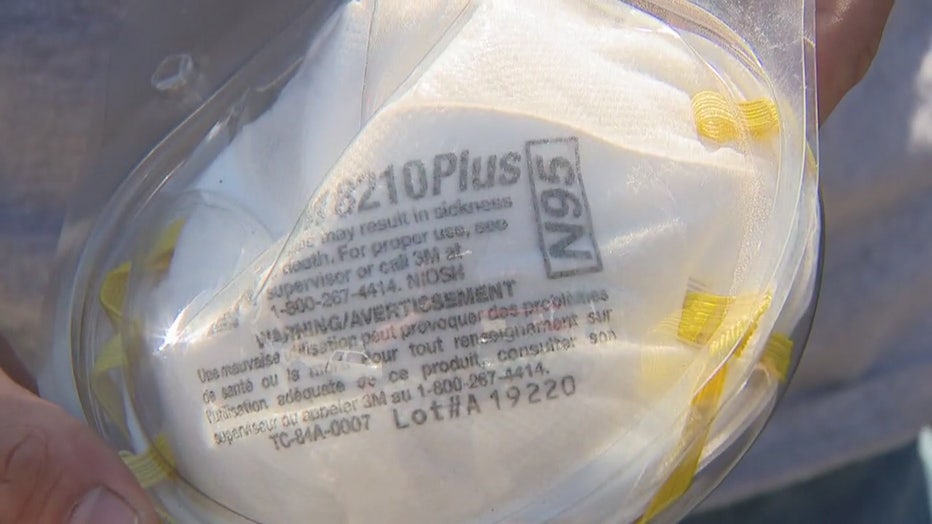 Alexander says one customer came in and bought hundreds and hundreds of them to send to Hong Kong where he says there have been cases of people overcharging for them.
RELATED: The latest news stories on the coronavirus 
Meanwhile, the Anawalt manager says he plans to get more and put a two-box limit on all purchases, but he worries for his regular clients like Wesley Latham...who needs them for work.
Latham says if he can't find them, "We're either going to call off the job site or do nothing...no masks, no work!"
Get breaking news alerts in the FOX 11 News app. Download for iOS or Android.