VIDEO: Corona electronics store hit by masked thieves
CORONA, Calif. - The search is on for at least a dozen suspects after surveillance cameras caught a group of masked thieves cleaning out an electronics store in Corona.
Officials said the store has been open for two years and during that time, it's been targeted by burglars several times.
The latest incident occurred on Monday, April 17. Surveillance footage shows a car crashing through the storefront followed by at least 12 masked thieves flooding the store and taking an estimated $70,000 worth of merchandise including cameras, lighting equipment, and laptops within minutes.
Investigators with the Corona Police Department recovered the reportedly stolen vehicle used to plow into the building the following day. Authorities said a cell phone and someone's ID were also found inside the store, but no arrests have been made.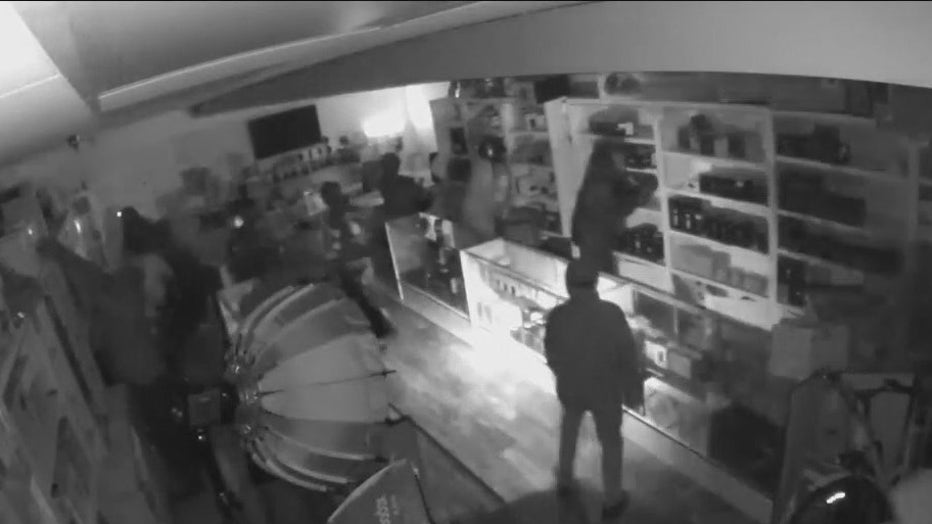 At least a dozen masked thieves are wanted for clearing out an electronics store in Corona. 
A similar burglary happened last week in Burbank and now, officials are investigating whether the burglary is connected to the one in Corona.
RELATED: Videos: Footwear store and production rental house hit by brazen burglars in Burbank
Those with information about the April burglary are asked to contact Corona PD.