Cop fatally shoots gunman in Santa Ana church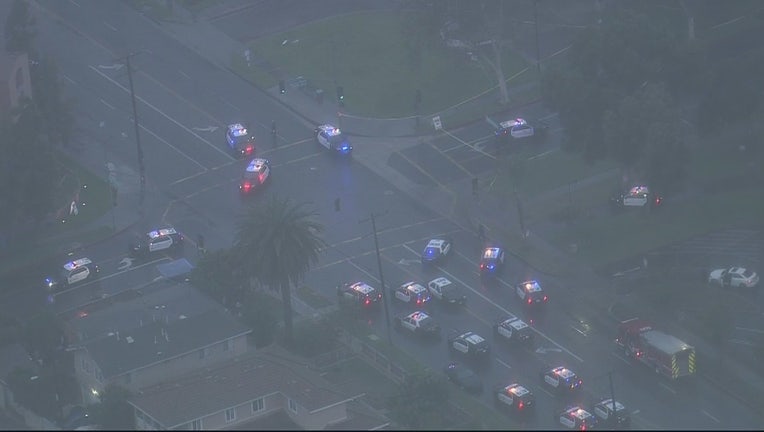 article
SANTA ANA, Calif. - A man was shot and killed by Santa Ana police in a Catholic church that also serves as a polling place in Santa Ana Sunday afternoon. 
Officers were called to the 1100 block of Center Street, located near the intersection of McFadden Avenue and Raitt Street, around 4 p.m. 
A church commissioner flagged down a nearby officer and alerted them that there was a man inside Immaculate Heart of Mary Church with a gun, according to the Santa Ana Police Department.  
Arriving officers confronted the man when the officer-involved shooting occurred.
The gunman ran outside and collapsed. He was pronounced dead at the scene, authorities said. 
The circumstances surrounding the shooting remain unknown.
Sana Ana police alerted nearby residents to stay away from the area. 
 
Investigators do not believe the gunman intended any type of mass shooting or a faith-based attack.
The name of the gunman has not been released. 
No further information was immediately available. 
The investigation is ongoing. 
FOX 11's Kelli Johnson and Sandra Endo contributed to this report.