Congressmen introduce bill to withhold pay from Congress, president during government shutdowns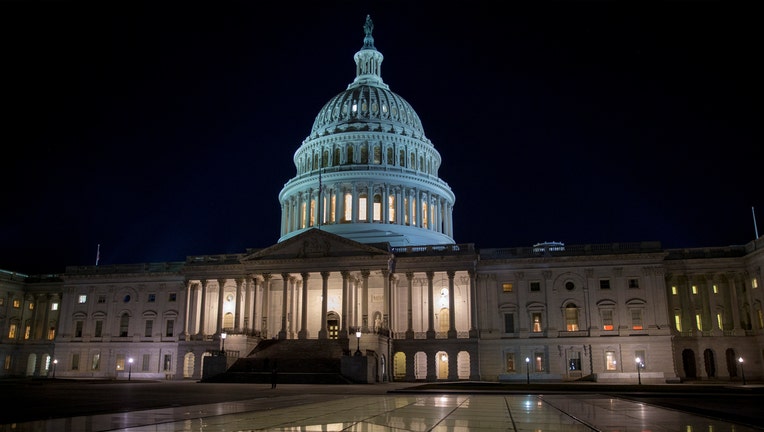 article
WASHINGTON (FOX 5 DC) - Three congressmen have introduced a bill Tuesday that would withhold pay from members of Congress, the president and the vice president in the event of a government shutdown.
Rep. Jared Golden of Maine, joined by Rep. Dan Crenshaw of Texas and Rep. Max Rose of New York, introduced the "Solidarity in Salary Act" on the House floor Tuesday afternoon.
RELATED: Even with IRS staffers returning, tax refunds may be delayed
"Federal workers don't get paid during a government shutdown. Neither should politicians," Golden stated.
The bill, if passed, would place the daily pay for members of Congress, the president and vice president in escrow for each day a government shutdown was in effect.
RELATED: End of shutdown still leaves contract workers hanging
Once the government is reopened, the withheld pay would be released.
"Only in a town as broken as Washington do you still get paid when you don't do your job," Rose said. "That's wrong, and it's past time to make it right."
RELATED: Trump signs bill to end government shutdown
The bill comes after a temporary budget was passed to end the 35-day government shutdown, which was the longest in U.S. history. More than 800,000 federal workers were furloughed or worked without a paycheck during the partial government shutdown.
Similar legislation, the "No Budget, No Pay" bill, has been proposed by Sen. Rick Scott of Florida and 11 other members of the Senate.
RELATED: Panda exhibit reopens at National Zoo following shutdown end