Mother of Dodgers star Clayton Kershaw dies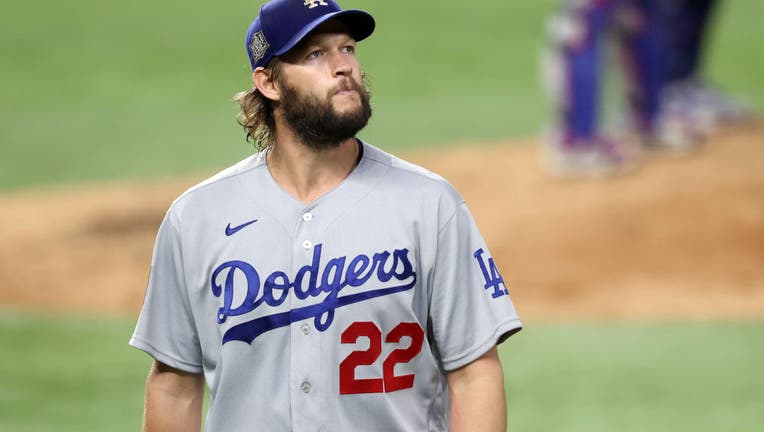 article
The mother of Los Angeles Dodgers pitcher Clayton Kershaw has died.
Marianne Tombaugh died on Saturday, according to Ellen Kershaw. The pitcher's wife mentioned it during the dedication of a refurbished youth baseball field in Inglewood which his charity foundation supported.
Kershaw's parents divorced when he was 10 and he was raised by his mother in suburban Dallas. His father, Christopher Kershaw, died in 2013.
"Clayton grew up with a baseball in his hand ready to play a game in a sandlot or on a ballfield just like this one on a moment's notice," Ellen Kershaw said at the dedication.
"One person in particular cultivated that love in Clayton, his dear momma Marianne, who moved mountains to get him to baseball practice and games. She sat front row cheering him on not so subtly and kept score in a book to keep her nerves at bay."
Ellen Kershaw added, "She experienced no greater joy than watching her son grow into the man, the philanthropist, the father and the ballplayer that he is today."
Kershaw and his wife have four children.
Manger Dave Roberts said Sunday that Kershaw will make his scheduled start Tuesday at home against the Minnesota Twins.
"I'm sure this is a day that he has a heavy heart," Roberts said on Mother's Day. "When you're dealing with the passing of a parent, that's up there as tough as it gets."
Roberts said the 35-year-old pitcher may take bereavement leave after his start.