CHP rescues man who got stuck in drainage tunnel under I-5 while exploring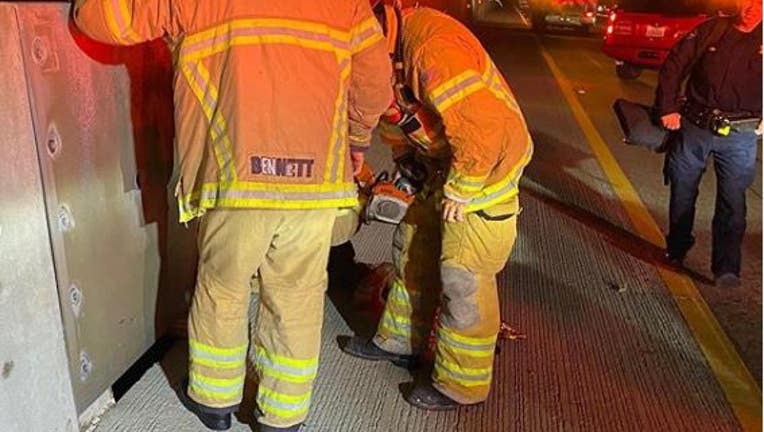 LAKE FOREST, Calif. - A man in Orange County got stuck in a drainage tunnel while exploring and had to be rescued by California Highway Patrol officers. 
CHP- Capistrano said they received a call around 10 p.m. from a man who requested help after he claimed to be stuck in a tunnel under the I-5.
Officers responded to the center divider of the freeway between Lake Forest Drive and El Toro Road to find a man inside a drainage tunnel. 
CHP officers requested help from the Orange County Fire Authority and safely removed him from the tunnel.  
The man was not injured; he was evaluated at the scene and released. 
According to CHP, the man claimed he entered the tunnel to explore through an entry point in the area bordering the freeway and got lost shortly after. 
He was in the tunnel for approximately and hour and half. Luckily, he had a cell phone to call for help. 
CHP posted photos of the rescue to social media saying "In addition to running into "IT" down there, let this be a lesson on why you shouldn't explore drainage tunnels."