Chino Hills student discovers 'racist keyboard'
CHINO HILLS, Calif. - Hatred, halfway through Black History month. A Chino Hills high school student manipulated a keyboard to spell out the "n" word and a racial slur against Italians.
An Ayala High School 10th grade girl sat down in front of the keyboard last week in the computer lab, started typing and realized the keys did not match up.
Fearing retaliation, the girl's dad asked us to protect their identities but says he is comfortable sharing that he works in IT for the school district.
"Being unable to protect her, it hurts to my heart and soul," says the man. "With my background in technology, that person was putting in an effort to hurt some other people in their class because that's not a joke. What kind of parents would raise a kid that would think this is ok?"
A spokesperson for Chino Valley Unified School District sent out a statement about the incident that says in part: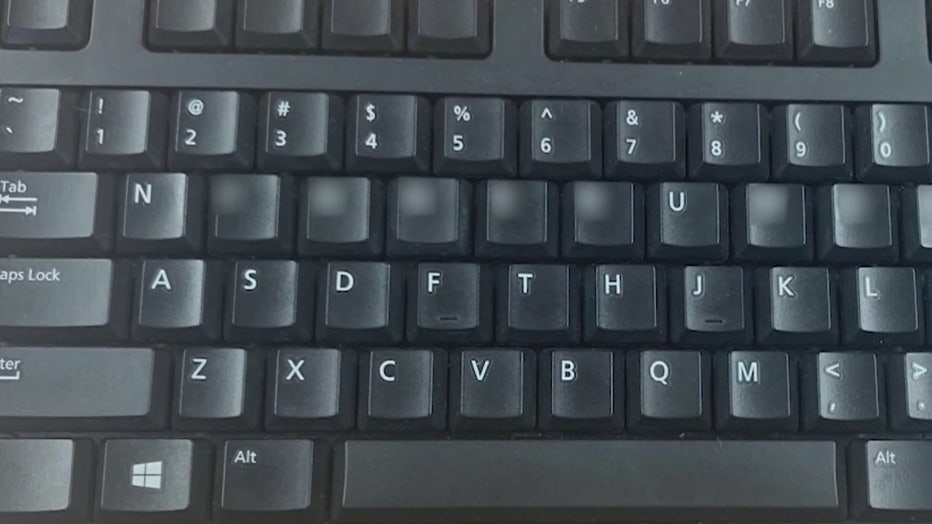 Ayala High School fosters an inclusive school culture where everyone can feel that they belong and are growing socially, emotionally and intellectually. Ayala has always encouraged a positive school climate, where many cultural clubs such as the Black Student Union, the Polynesian Club, and the like, allow students to exhibit their pride and show support for one another.
The Ayala parent says the teenager who did this needs to be caught and reprimanded. "What are they going to do next? That's why this situation needs to be investigated and find out who actually did this."
The father is upset with the student but also the teacher who he says saw the offensive keyboard but did not report it to school administrators. He says that is not the kind of person he wants teaching his kids.