Celebrity Chef Cat Cora shares recipes from her kitchen, hosts nightly cooking show on Instagram
LOS ANGELES - Cat Cora best known as the first female Iron Chef has become a celebrity chef and lifestyle expert. Cora has started a nightly cooking show on her Instagram account called 'Cora-ntine', which was named by GDLA's Amanda Salas. 
RELATED: Learn how you can take action to help prevent the spread of COVID-19

Cat and her family have been sheltering in place for over a month now, and she started this show every night since people are cooking now more than ever.  She also gives advice, answers questions and gives out recipes.
Here's a recipe you can try at home: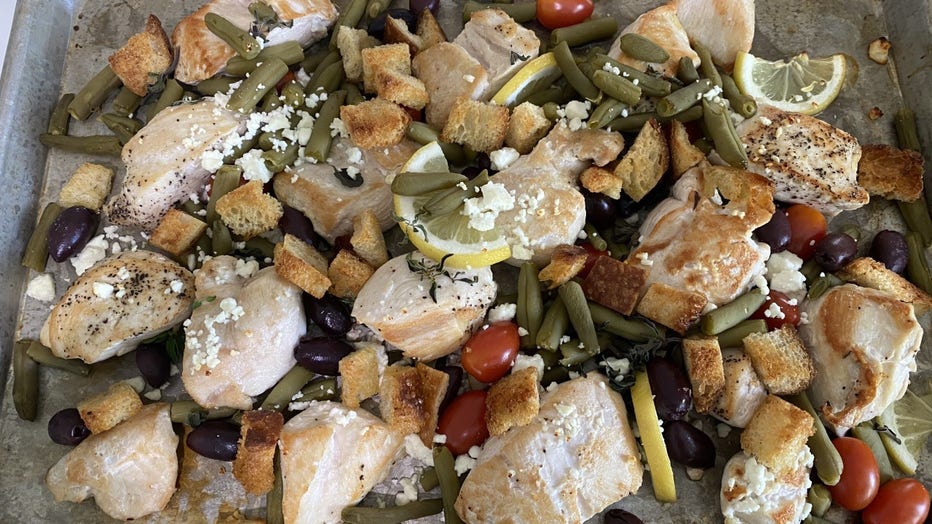 Cat Cora's Greek Chicken Sheet Pan Dinner (serves 6-8)
4 lemons, half juiced, and half sliced, plus more for serving
4 tablespoons extra-virgin olive oil
4 garlic cloves, minced or pressed
2 tablespoons oregano, chopped
2 teaspoons salt
1 teaspoon pepper
1 whole chicken spectated into 8 pieces
1 pint cherry tomatoes
1 pound green beans
4 slices of bread, cubed
1 cup feta cheese
1/2 cup kalamata olives, pitted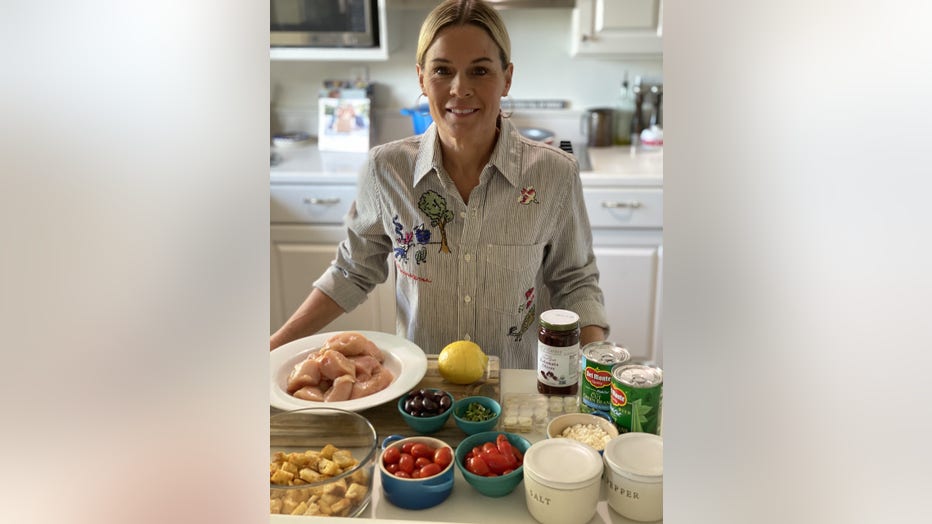 Preheat oven to 425F. Lightly oil a baking sheet and set aside. 
Heat a large sauté pan. Add a tablespoon of oil. Once it's hot, add chicken pieces with salt and pepper. Sear for two to three minutes on each side. 
Remove chicken and place in a single layer on a baking sheet. Add tomatoes, green beans, lemon juice, olive oil, garlic, oregano, salt, pepper, & sliced lemons. 
Bake for 20 minutes, then flip the chicken pieces and add the cubed bread, feta, and olives. 
Continue to cook for 20-25 minutes longer, until the chicken runs clear when pierced with a knife. 
Broil for 2-3 minutes to crisp the bread and make the chicken golden. Remove from pan and serve.
Get breaking news alerts in the FOX 11 News app. Download for iOS or Android.