'Carol Burnett,' Wonder Woman' actor Lyle Waggoner dies at 84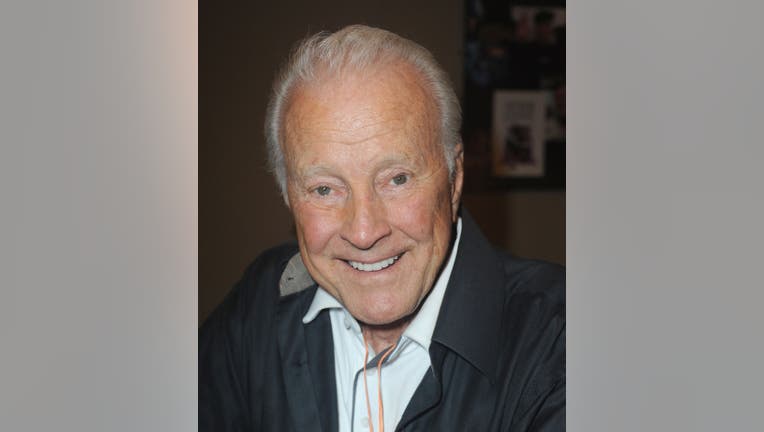 article
LOS ANGELES - Lyle Waggoner, the quintessential tall-dark-and-handsome screen presence best known for his comedic work on "The Carol Burnett Show" and dramatic role in "Wonder Woman," died on Tuesday at his Los Angeles-area home at age 84.  
According to a statement from his family, Waggoner died "with his wife at his side."  "The cause of death was cancer," according to the statement.  
In addition to his work on "Carol Burnett" and "Wonder Woman,"Waggoner was also known for founding Star Waggons, which provides customized trailers for on-location production shoots.  
"His 'Star Waggons' transformed the way the entertainment business took care of its actors, makeup artists, wardrobe and production people," according to the family statement. "He knew how to 'make artists happy.' 
Burnett, 86, issued a statement remembering Waggoner, saying, "He was funny, kind and multi-talented. But even more than that, a loving friend. I will miss him."  
Waggoner got his first screen role in the Western "Gunsmoke" in 1966. He made guest appearances in shows such as "Lost in Space," "Marcus Welby, M.D." and "The ABC Comedy Hour" before landing in the cast of "The Carol Burnett Show," along with Harvey Korman and Vicki Lawrence.  
He later landed the role of Steve Trevor on the "Wonder Woman" television series starring Lynda Carter.  
He created the Star Waggons company while working on "Wonder Woman."  
Waggoner is survived by his wife of 60 years, Sharon; sons Jason and Beau; and four grandchildren.
Get breaking news alerts in the FOX 11 News app. Download for iOS or Android.