Carjacker arrested after crashing into police vehicle in Mid-City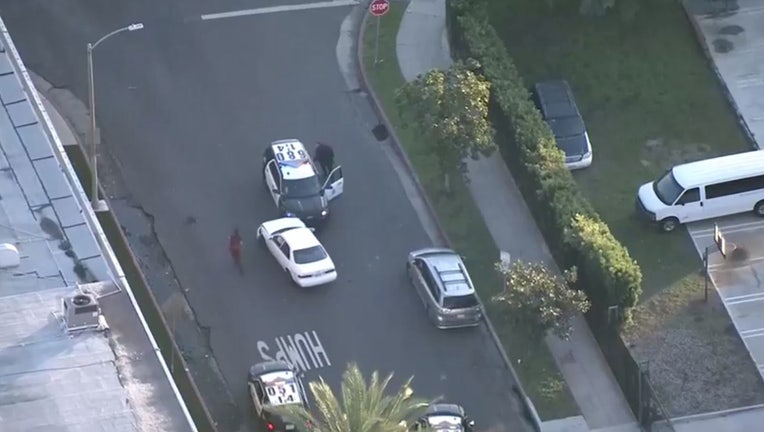 article
LOS ANGELES - Los Angeles police today took a carjacking suspect into custody after he drove on sidewalks and crashed into a police vehicle in the Mid-City area.
The man allegedly used bodily force to steal the vehicle at a gas station at 7550 S. Sepulveda Blvd. in the Westchester area, said Sgt. Keith Hopkins of the Los Angeles Police Department's Pacific Division.
Officers quickly located the man and pursued him to the Mid-City area, where he drove the white sedan onto sidewalks a couple of times to avoid capture. After the second incident, he steered directly into a police SUV at Washington Boulevard near Westmoreland Avenue.
No injuries were immediately reported, Hopkins said.
"Fortunately, traffic wasn't as bad as it normally is on a Thursday at this time," he said.
The man was taken into custody almost immediately after trying to flee on foot. His name was not immediately released.