Car burglary suspects lead law enforcement on high speed chase through L.A. County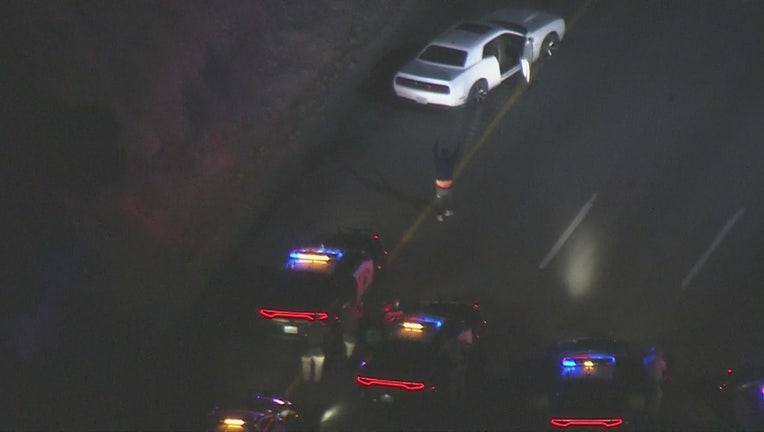 WEST HOLLYWOOD, Calif. - A high-speed chase ended in the Castaic area Tuesday night after several car burglary suspects surrendered to law enforcement on the northbound 5 Freeway.
Drivers traveling through the Santa Clarita area on the northbound 5 Freeway should expect delays due to this incident, the Los Angeles County Sheriff's Department said.
The pursuit began in West Hollywood shortly before 8 p.m. Tuesday between the driver in a white Dodge Challenger and LASD deputies.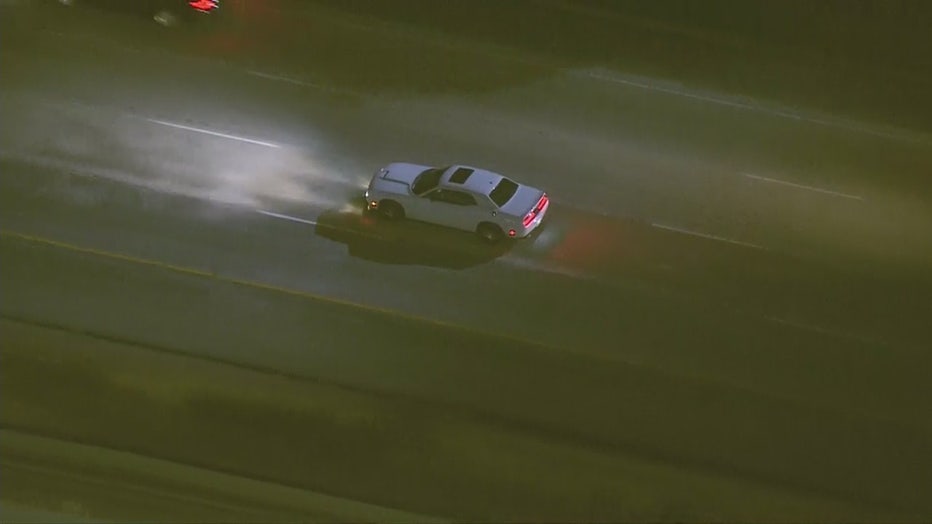 The pursuit reached speeds of up to 148 mph. The California Highway Patrol eventually took over the pursuit before the driver of the suspect vehicle pulled over to the shoulder near Lake Hughes Road in Castaic and surrendered to authorities.
Three people were taken into custody. They have not yet been identified by law enforcement. The investigation is ongoing.