California serial killer suspected in cellmate's prison slaying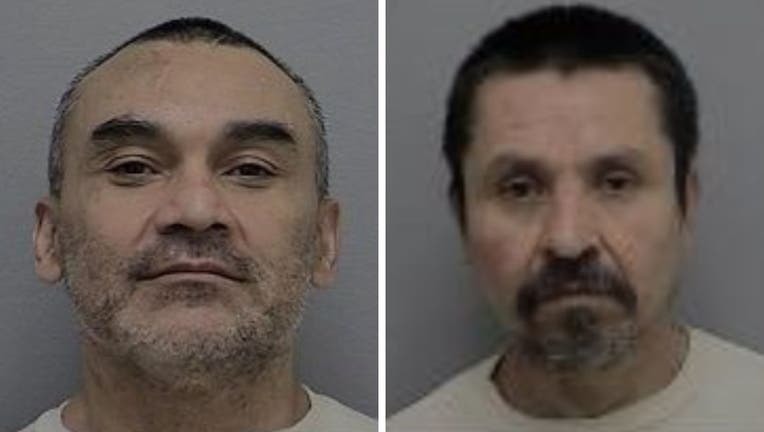 article
Convicted serial killer Ramon Escobar is suspected of killing his new cellmate Friday at a central California prison, authorities said.
Escobar, 51, shared a cell at North Kern State Prison in Delano with Juan Villanueva, whose death is being investigated as a homicide, said a statement from the California Department of Corrections and Rehabilitation.
Villanueva, 53, was found unresponsive shortly before 9 a.m. and despite lifesaving efforts was pronounced dead a short time later at a prison treatment facility, the agency said.
Villanueva was serving a life sentence with a chance of parole for the aggravated sexual assault of a child under the age of 14 in Los Angeles County.
Escobar is suspected of killing Villanueva and has been placed in restricted housing pending an investigation, the agency said.
The Kern County coroner will determine the official cause of death, authorities said. Other details weren't immediately provided.
Escobar was serving a life sentence without chance of parole after pleading guilty last year to killing five men and injuring seven others. He also pleaded guilty to killing his aunt and uncle in Houston, Texas, in 2018.
Prosecutors said Escobar fled Texas after killing his relatives and was homeless when he began attacking people in Los Angeles and Santa Monica over the course of about two weeks in September 2018.
Prosecutors said Escobar bludgeoned victims with bolt cutters or a baseball bat as they lay sleeping on streets or the beach. All but one were homeless.
Escobar arrived in prison custody last December. Villanueva arrived on Feb. 2, officials said.
Both men were housed in the Reception Center, which processes prisoners admitted from counties throughout California. Inmates can be held there for up to 90 days while it is determined where they should be placed within the state prison system.