California man recorded himself stabbing woman to death, shared video on Facebook: police
SAN MATEO COUNTY, Calif. - A man allegedly stabbed a woman to death in the San Francisco Bay Area on Wednesday and then posted a video of the slaying to Facebook, authorities said.
The footage helped police track down the suspect, who was later identified as 39-year-old Mark Mechikoff. He was arrested about 30 miles south of where the victim was found dead in a San Mateo apartment complex.
"While the motive for stabbing the victim is still under investigation, we do know Mechikoff mercilessly filmed the last moments of the victim's life and posted the video to Facebook, then fled the area," San Mateo police said in a statement.
Prosecutors identified the victim as Claribel Estrella. The San Mateo County District Attorney's Office on Friday charged Mechikoff with a single count of murder with enhancements for inflicting great bodily injury and the use of a knife.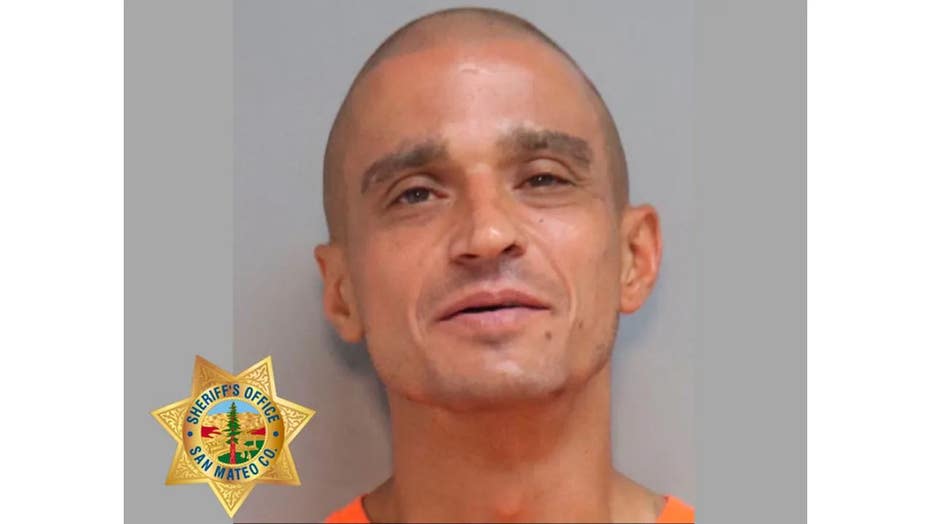 39-year-old Mark Mechikoff was arrested in San Jose, California, after reportedly recording himself stabbing a woman to death and sharing the video on Facebook. (San Mateo County Sheriffs Office)
His arraignment was scheduled for Friday afternoon, where an attorney will be appointed to represent him, DA Stephen Wagstaffe said in an email.
San Mateo police referred additional questions — such as what kind of Facebook page Mechikoff posted the video to and whether it has been removed, as well as what the footage depicted — to the DA's office, which did not immediately respond.
The stabbing was first reported to the Nye County Sheriff's Office in Nevada when a caller said she saw the video on Facebook. The sheriff's office "pinged" the phone number associated with the Facebook page and traced it to a large San Mateo apartment complex.
Officers there went door-to-door and found Estrella nearly three hours later inside a unit, authorities said. Police say Mechikoff knew her but have not described how.
Mechikoff was arrested two hours later on suspicion of homicide in the city of San Jose.
FOX News contributed to this report.