California storm: Blast of winter-like conditions hit SoCal bringing rain, mountain snow
LOS ANGELES - It may be spring, but a blast of winter hit Southern California as a cold storm brought widespread rain, thunderstorms, mountain snow, and gusty winds before clearing just in time for the weekend.
RELATED: More rain, mountain snow in Southern California forecast: Here's when
From the coast, to the valleys and up in the mountains, the cooler air and band of moisture dug into the region Wednesday night and continued to impact the area Thursday.
Some residents woke up to morning thunderstorms and downpours Thursday, while those in the San Bernardino Mountains woke up to snowfall. 
Weather Alerts
A Winter Weather Advisory went into effect at midnight and was in place through 6 p.m. Thursday.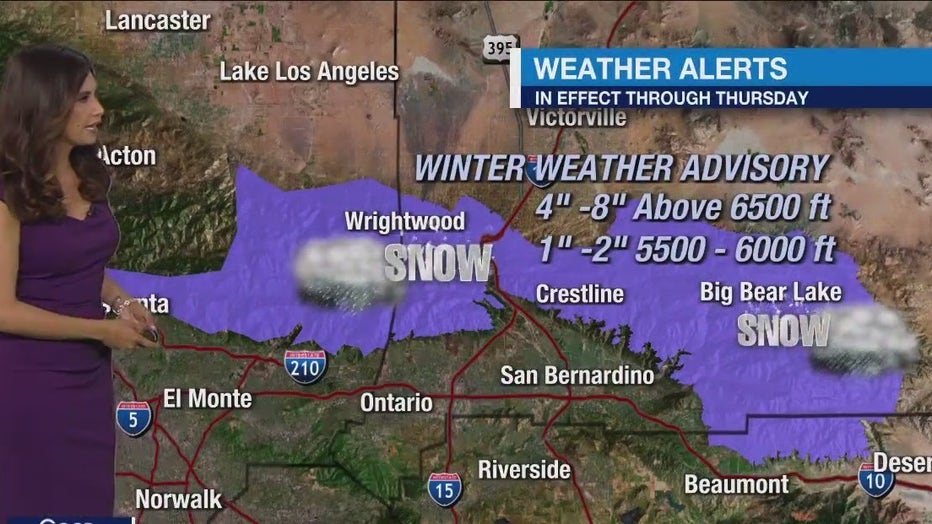 The San Bernardino County mountain communities can expect between four and eight inches of snow at elevations above 6,000 feet and between one and two inches at elevations between 5,500 and 6,000 feet.
Snow will be accompanied by gusty winds that may be powerful enough to bring down tree branches, the NWS said.
Travel is not recommended in the mountains during the storm.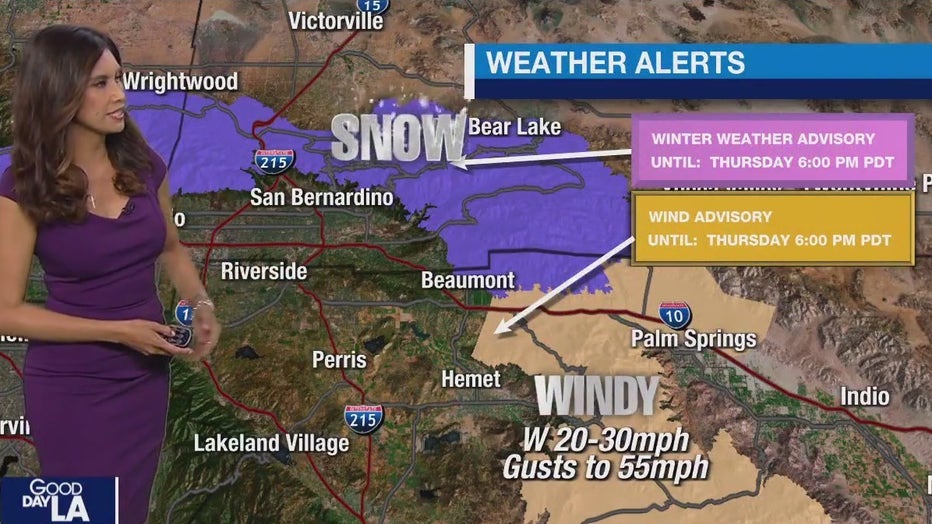 A Wind Advisory was in effect from 6 p.m. Wednesday to 6 p.m. Thursday in the Riverside County Mountains and San Gorgonio Pass.