Brad Pitt moved by SAG win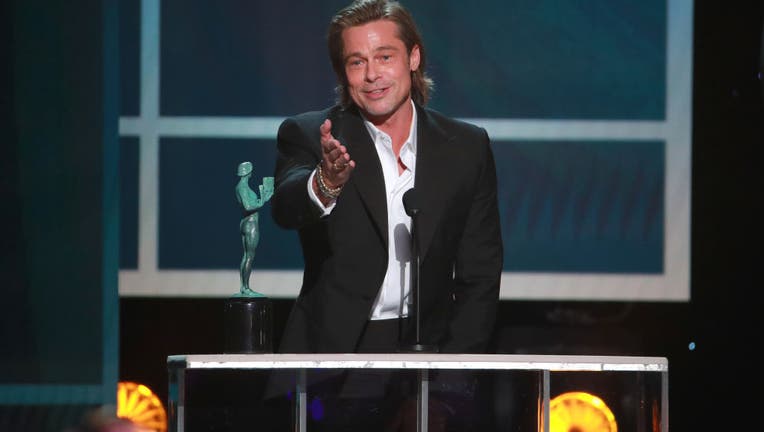 article
LOS ANGELES - Backstage after winning a SAG Award for best actor in a supporting role for his work as a stunt double in "Once Upon a Time... in Hollywood," Brad Pitt told reporters he always draws on his personal life for his roles on Sunday night.
"You gotta make it personal or, I don't know, it's not grounded, it just doesn't land," the actor said.   
Pitt, whose only previous win was as part of the ensemble cast for "Inglourious Basterds," said he was moved by the recognition by other actors who understand how hard the work can be.   
"It just means a lot ... coming from my people," Pitt said. "I'm surprised how much I'm moved by it."   
He said making the film was a joyful experience and he liked working with Leonardo DiCaprio and the rest of the cast.   
"Leo and I kind of popped at the same time ... we have the same reference points," he said. 

He mused about the pair doing "buddy road movies" like Jerry Lewis and Dean Martin.   
When a reporter asked what Pitt learned from DiCaprio, he chuckled and then said,
"Actually I did. He's so committed. You can play a scene at level one or 11 and he's always pushing for the edge," Pitt said.
"He's literally throwing himself out there ... he goes all out."