Bird is world-famous because people think he looks like Donald Trump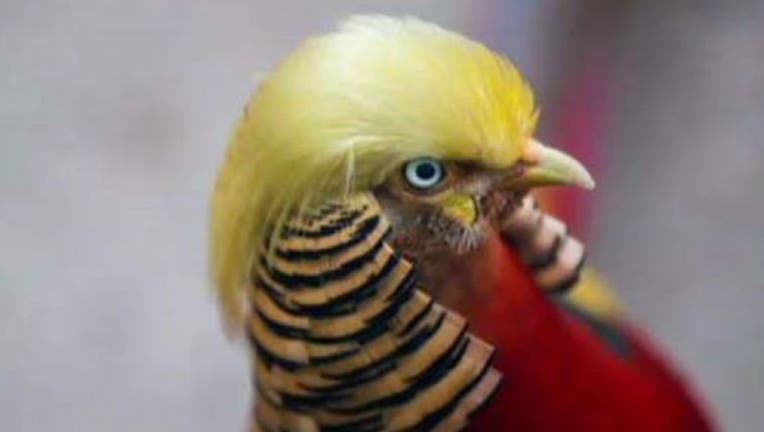 HANGZHOU, CHINA - A golden pheasant at the Hangzhou Zoo is become an international sensation, since many think he's sporting President-elect Donald Trump's signature hairstyle. Photos of the male bird went viral in China following the presidential election last week and are now making their way around the United States.
The zoo says more and more tourists are seeking out the enclosure in hopes of catching a glimpse of five-year-old "Little Red." The bird's keeper says that pheasants' feathers become thicker and brighter in winter, further enhancing the look of Red's golden hair.
>> READ MORE ON FOX NEWS INSIDER