Beloved middle school cafeteria worker dies from COVID-19
WINNETKA, Calif. - It's devastating and scary. Lilian Teret complained about her annual allergies to her daughter, and within a week, she was taken in an ambulance to Northridge Hospital, where she ended up in the ICU sick with COVID-19. 
Teret worked as a cafeteria worker for nearly 20 years at Mulholland Middle School in Lake Balboa. She was so loved by her coworkers, they reached out to FOX 11, since her children have no money to bury her. 
"To know that every person she came across she made an impact in their lives. I am so proud to be her daughter, I am so proud, She wasn't just an amazing mom, she was an amazing human being," her daughter Katherine said. 
Katherine told FOX 11's Christina Gonzalez that she thought her mom had allergies and bought her medicine to help with it, but within a week she was hospitalized. 
"Her skin was a different color, her lips were purple, it was just scary."
She says doctors did all they could. Teret had lost all brain function and was taken off life support. Sadly, Teret died one day before her 55th birthday.
"It's a shocker, it really is," said one of Teret's coworkers.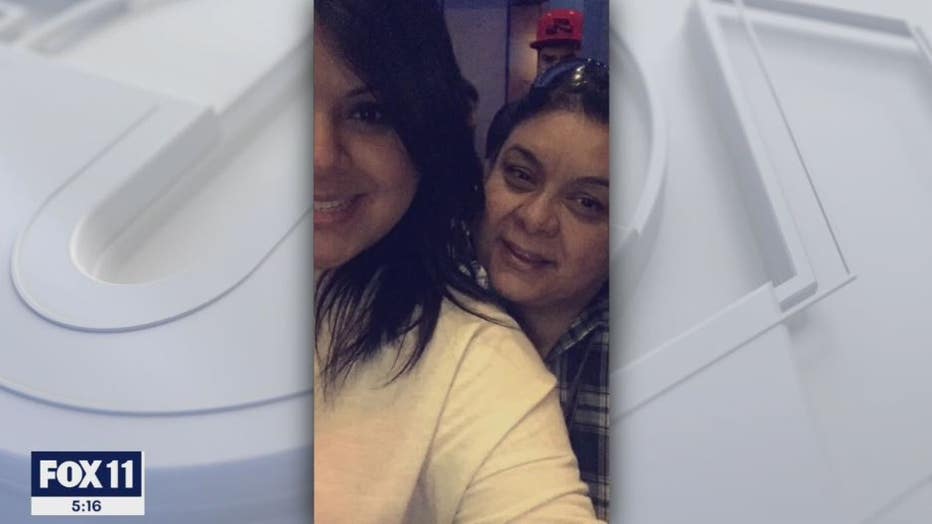 She is survived by a son and Katherine.
What's more, her daughter is now quarantined with the disease. 
Since school has been closed, there's no danger to any of the children she used to work with, she hasn't seen them in months. But her school family wants to help her.  
A GoFundMe page has been set up.
Lilian's story is not unusual. Some people get over the disease quickly, many don't. If you have any symptoms, and don't want to go to the emergency room, get tested. She thought it was her usual allergies, but it wasn't. It only took a week for her to deteriorate beyond any medical help.
You can sign up for a free COVID-19 test by clicking here.