Bee attack in Pasadena sends five people to hospital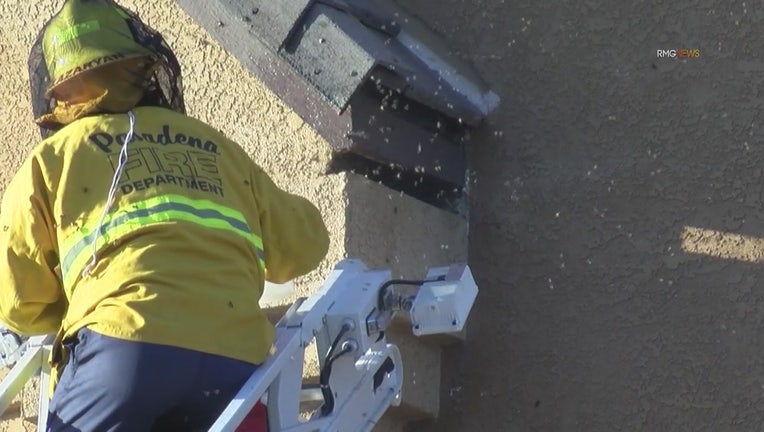 article
PASADENA, Calif. - Five people were taken to the hospital after being stung by several bees in Pasadena.
The Pasadena Fire Department says there was an influx of bees on Colorado Blvd. between Bonnie and Sierra Bonita streets; people were being cautioned away from the area. 
Officials received a call about a person with a bee sting, and when authorities arrived at the scene they say the whole block was covered with bees, according to Lisa Derderian, Pasadena's public information officer.
Five people were sent to the hospital, including two firefighters and a police officer. The first injured firefighter sustained multiple bee stings while treating a patient at the scene.
Derderian said the city has seen bee swarms before but "nothing to this magnitude.
The fire department says a ladder truck was requested to help remove the hive which was located on top of a hotel balcony. Eventually a professional beekeeper was sent to the scene to safely remove the hive from the building. 
Colorado Blvd. was shutdown for hours, but reopened shortly before 6:45 p.m.
City News Service contributed to this report