Bald Eagle Dies by Gun Shot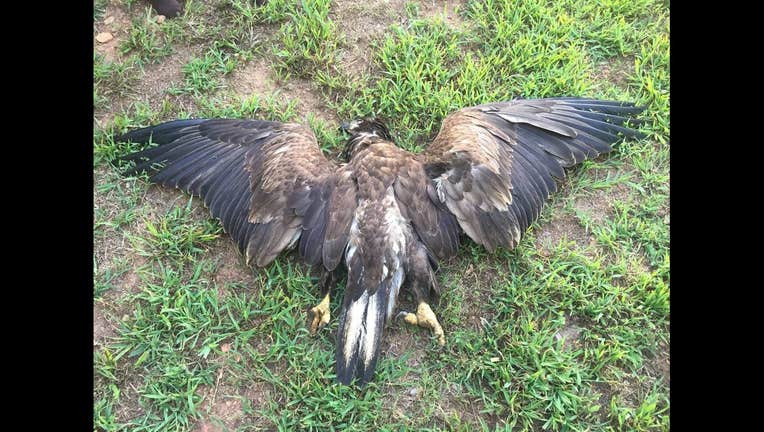 article
BANKS COUNTY, Ga. - On August 7th, Cpl. Adam Loudermilk discovered this juvenile Bald Eagle on Wynn Lake Road in Banks County.
It was determined that the cause of death was a gun shot. A reward is offered for info leading to an arrest in the case. If you have any info on this incident please call our Ranger Hotline at 800-241-4113.
The agency often relies on the public for help in these cases, so they are asking you please share this story to get the word out.