Award-winning actress Angela Bassett details childhood assault
LOS ANGELES - Award-winning actress Angela Bassett opened up and spoke about her experience being assaulted by her mother's then-fiancee as a little girl. 
Bassett earned an Oscar and Golden Globe Award in 1994 for her portrayal of Tina Turner in "What's Love Got to Do with It." She currently stars in FOX's hit show 911 and has taken on unforgettable roles in numerous seasons of Ryan Murphy's "American Horror Story," among others such as Waiting to Exhale and How Stella Got Her Groove Back.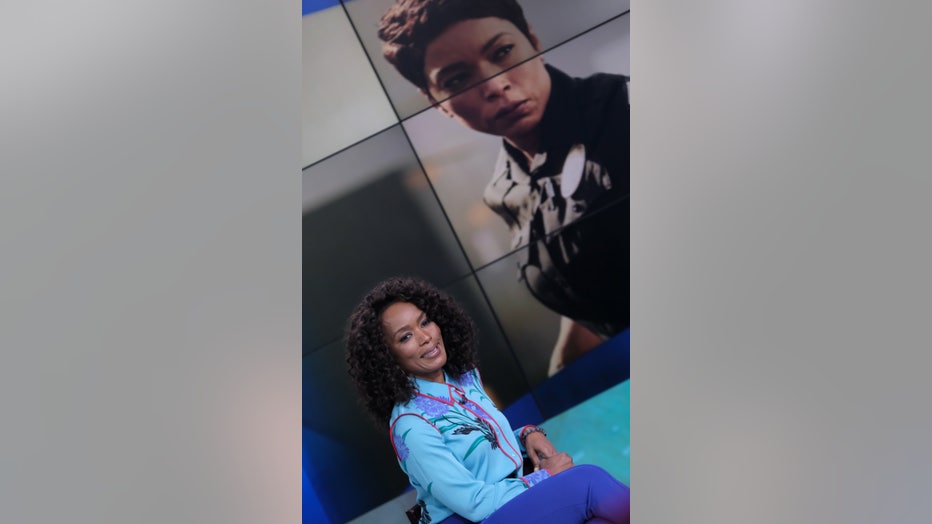 FOX 11's Laura Diaz sat down with the actress and details the experience:
"For months I tried to get an interview with the red hot actress Angela Bassett, who currently stars on FOX's hit show 911. Her schedule was packed with projects and getting some quality time with her wasn't easy. 
However, I was able to meet with her when she had a break in her schedule. Bassett was participating in the annual fundraiser for the Rape Treatment Center (RTC) in Beverly Hills. It is always a beautiful event for an extremely important cause. Ms. Bassett and I sat down on that sunny October afternoon.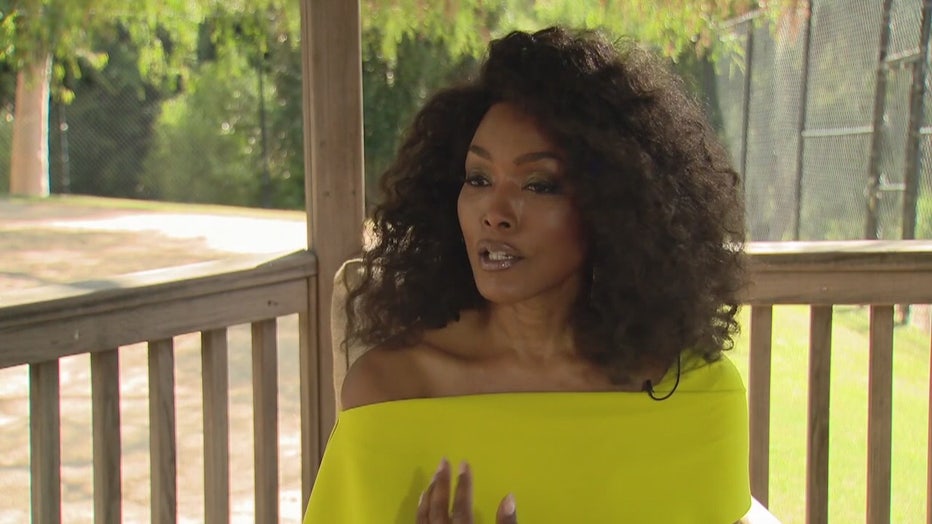 Bassett was one of the hosts that day. I asked her about her participation in the program, and what came next surprised me. As Bassett sat across from me, I heard a strong, famous woman describe a violation that occurred against her when she was just a young child. She disclosed her mother's fiancee had awakened her in the middle of the night, to fondle her breasts. Speaking in hushed tones, she described the assault. These many years later, it clearly still affects her. Bassett was grateful she had told her mother and that her mother had taken action, and kicked the man out. She said that action empowered her and she felt heard and believed by her mother. Her story resonated with me and I'm sure many others that day. It took courage to go public. 
On the day we met with Ms. Bassett, she balanced attending the luncheon and then running to the set to shoot scenes. I asked her about the breakneck speed of her life. She seemed to take it in stride, enjoying the good fortune and long hours that often come with hard-fought success. She showered praise on her husband and children for the stability they bring to her life. In addition, she took the time to autograph a mug for our colleague before she was off again to guide the program. With her stunning designer dress and natural hair, she looked every bit the star as she walked out of our interview area and inside the tent to command the room." 
Learn more about The Rape Foundation.