Authorities release surveillance footage in hopes to capture driver behind grisly hit-and-run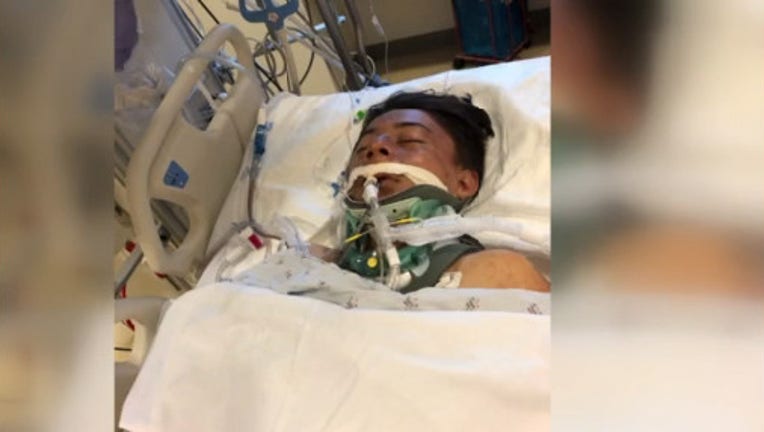 LOS ANGELES - A 15-year-old continues to fight for his life after a gruesome hit-and-run last week and surveillance footage was released by authorities seeking the public's help in finding the person responsible. 
Roberto Diaz was riding his bike in an intersection after purchasing a soda at a corner store on East 37th Street and Maple Avenue when he was struck around 9 p.m. on August 6, said police. He was then dragged for about a quarter of a mile to Martin Luther King Boulevard to Woodlawn Avenue, officials said. Diaz was alert when officers arrived at the scene and was able to say a few words, requesting that they contact his mother. 
Authorities confirmed Diaz was dragged based on the grisly images at the scene including Diaz's bike, shoes and a trail of blood. 
Diaz was taken to a hospital in critical condition and remains hospitalized, said police. 
A GoFundMe has been set up for the family by a non-profit group called 'Badge of Heart,' run by law enforcement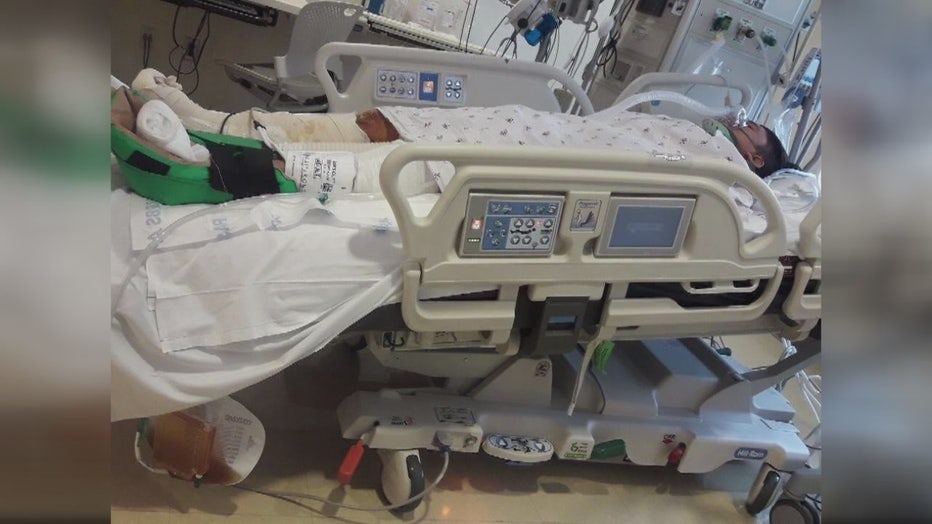 The surveillance footage shows an SUV driving by and believe the driver may have witnessed the moment Diaz was hit. 
Investigators are looking for a blue Honda Civic or Accord, with tinted windows, that may have front end damage. 
Police are offering an award up to $25,000 for any information on the driver's whereabouts.