Armie Hammer thanks supporters after LA sexual assault case dropped: 'My name is cleared'
LOS ANGELES - Actor Armie Hammer will not face charges following an investigation by the Los Angeles Police Department into an allegation of sexual assault against him, prosecutors announced Wednesday. 
"Sexual assault cases are often difficult to prove, which is why we assign our most experienced prosecutors to review them," the Los Angeles County District Attorney's Office said in a statement. "In this case, those prosecutors conducted an extremely thorough review, but determined that at this time, there is insufficient evidence to charge Mr. Hammer with a crime."
PREVIOUS COVERAGE: Armie Hammer sex assault case under review in Los Angeles, prosecutors say
"As prosecutors, we have an ethical responsibility to only charge cases that we can prove beyond a reasonable doubt. We know that it is hard for women to report sexual assault. Even when we cannot move forward with a prosecution, our victim service representatives will be available to those who seek our victim support services. Due to the complexity of the relationship and inability to prove a non-consensual, forcible sexual encounter we are unable to prove the case beyond a reasonable doubt."
In response to the update on his case, Hammer returned to social media to thank his supporters. It remains his first and only Instagram post at this time.
"I am very grateful to the District Attorney for conducting a thorough investigation and coming to the conclusion that I have stood by this entire time, that no crime was committed. I look forward to beginning what will be a long, difficult process of putting my life back together now that my name is cleared." 
The LAPD opened an investigation into the matter in February 2021, after a woman, identified as Effie by her attorney at the time, Gloria Allred, accused him of raping her in 2017. 
Effie claimed that on April 24, 2017, in Los Angeles, Hammer raped her for four hours, slammed her head against a wall and committed other violent acts against her.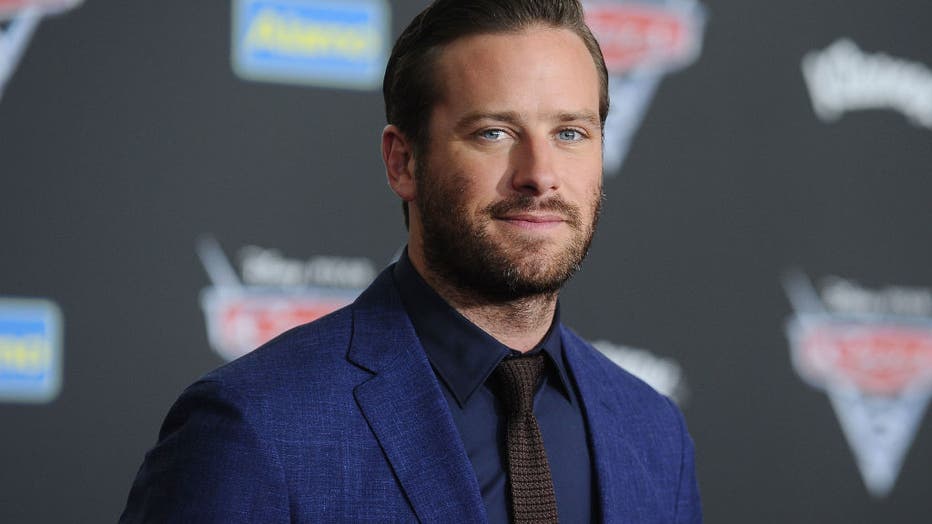 ANAHEIM, CA - JUNE 10: Actor Armie Hammer attends the premiere of "Cars 3" at Anaheim Convention Center on June 10, 2017 in Anaheim, California. (Photo by Jason LaVeris/FilmMagic)
"During those four hours I tried to get away but he wouldn't let me," she said. "I thought that he was going to kill me. He then left with no concern for my well-being."
Allred said they had given evidence to Los Angeles police, including photos of Effie's injuries. 
Hammer was not charged in the case and has maintained his innocence. Hammer's attorney said in a statement that from the beginning he has maintained that all of his interactions with Effie and every other sexual partner "have been completely consensual, discussed and agreed upon in advance, and mutually participatory."
The statement called her allegations "attention seeking and ill-advised" and said "her own correspondence with Mr. Hammer undermines and refutes her outrageous allegations."
A series of alleged text messages detailed violent sexual fantasies, including references to rape, violence and cannibalism. They were leaked online by an anonymous Instagram account named "House of Effie."
A subsequent documentary, "House of Hammer," revealed some of the purported messages, including a claim that he is "100% a cannibal."
In 2020, Hammer's wife, TV personality Elizabeth Chambers, filed for divorce citing irreconcilable differences. 
PREVIOUS COVERAGE: Actor Armie Hammer accused of raping woman
In an interview, Hammer discussed the allegations against him. He said that all of his sexual encounters were consensual, and that he attempted suicide over the accusations.
The allegations of sexual violence derailed his career. 
Hammer's talent agency severed ties with him in the wake of misconduct allegations against him, and the actor left two projects -- "Shotgun Wedding," starring Jennifer Lopez, and the Paramount Plus series "The Offer," according to multiple reports.
City News Service, FOX News, and The Associated Press contributed to this report.