Armed suspect at large after fatally shooting 20-year-old in Santa Ana, stealing victim's car
SANTA ANA, Calif. - Police Friday were searching for an armed gunman accused of fatally shooting a man and his dog at a Santa Ana apartment complex.
Police responded to the Waterstone Park Apartments, located in the 2800 block of North Bristol Street, south of the 22 Freeway, around 2:30 a.m. When they arrived on the scene they located the 20-year-old victim in the carport where he parks his car, according to the Santa Ana Police Department.
Authorities believe that the gunman stole the victim's vehicle and may be driving it. Detectives have not determined whether the shooting was motivated by the theft of the vehicle.
"We're trying to see if there's any video that can give us more leads and go from there," Santa Ana police Cpl. Anthony Bertagna told FOX 11.
Witnesses reported hearing an argument followed by the sound of gunfire.
The gunshots pierced the apartment wall, hitting the family dog, police said.
"It went through a gate, past the patio, into the house and hit the family dog," said Bertagna. 
Authorities rushed the Husky to a local veterinarian's office but the canine had "extensive injuries" and the family could not afford surgery, so the veterinarians had to euthanize him, Bertagna said.
The suspect or suspects are believed to be driving the victim's silver 2008 Mitsubishi Lancer with California license plate 8BRF172.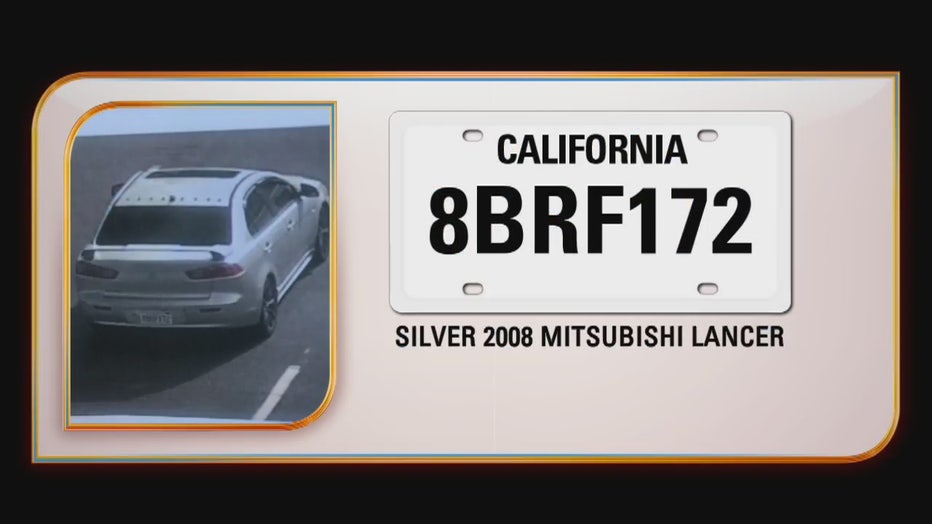 "If you see that vehicle call 911 immediately," Bertagna asked.
Detectives encourage anyone with information about this shooting to contact the SAPD Homicide Section at 714-245-8390 or Orange County Crime Stoppers.