Armed robbery, reports of shots fired prompt massive police response in Beverly Hills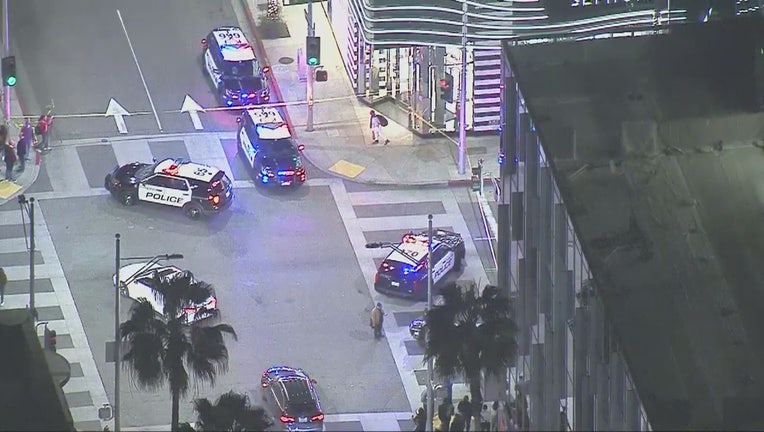 article
BEVERLY HILLS, Calif. - An armed robbery outside a Rite Aid in Beverly Hills prompted a massive police response after shots were reportedly fired Saturday evening.
No injuries were reported. It happened in the 300 block of N. Canon Drive.
Police closed the entire block -- setting up a perimeter searching for a suspect with the assistance of a K-9 unit.
Authorities eventually located and arrested the suspect.
No further details are known at this time. The investigation is ongoing.