Armed robber strikes bank in Santa Monica dressed in 'Day of Dead type mask'
SANTA MONICA, Calif. - An elementary school in Santa Monica was placed on lockdown Tuesday morning as police searched for an armed bank robbery suspect.
The robbery was reported around 9:50 a.m. at the Wells Fargo bank located at 900 Montana Avenue. Santa Monica Police say the suspect was "heavily dressed in dark clothing consisting of a hoodie, gloves and a white 'Day of the Dead' type of mask entered into the bank carrying a long barreled weapon and demanded money."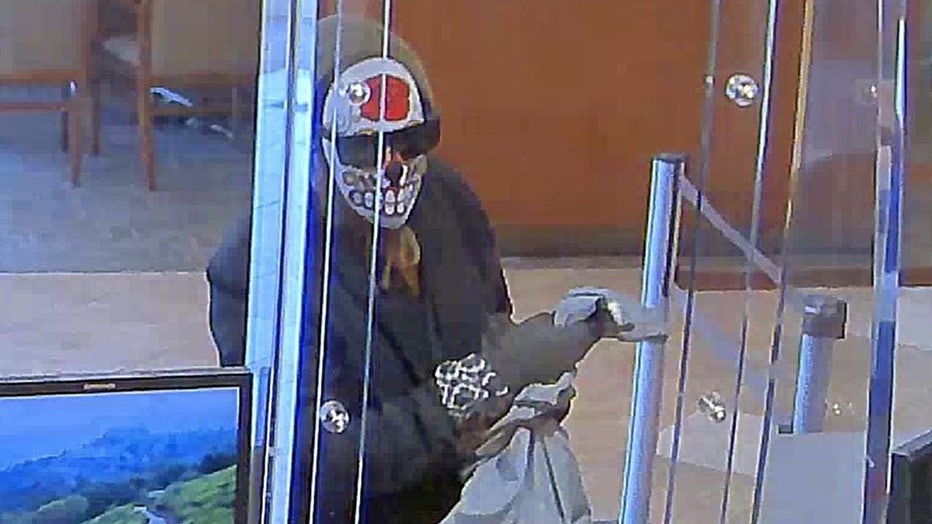 Authorities say the suspect got away with $3,000-5,000. No one was injured in the incident.
Roosevelt Elementary School, located at 801 Montana Avenue, was placed on lockdown while police searched the area. 
"All students and staff are safe. Please don't come to school right now. Instruction is continuing," Santa Monica-Malibu USD schools said in a tweet.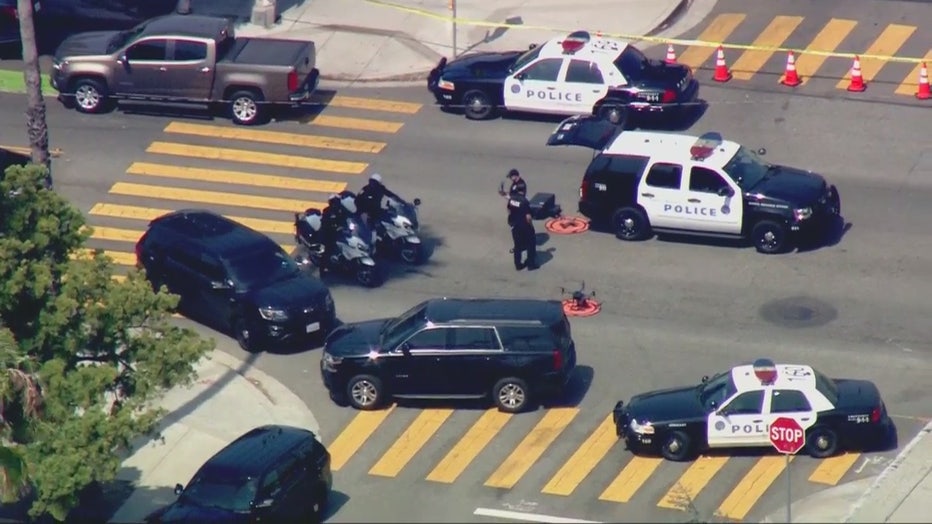 Santa Monica police also asked people to shelter in place in the area of Idaho Avenue and Ninth Street.
As of 3:35 p.m., the shelter-in-place order was lifted. Police were unable to locate the suspect.
No additional information has been released at this time. Anyone with information regarding this case is asked to call the Santa Monica Police Department.