13-year-old becomes first female skateboarder to land Tony Hawk's 720 trick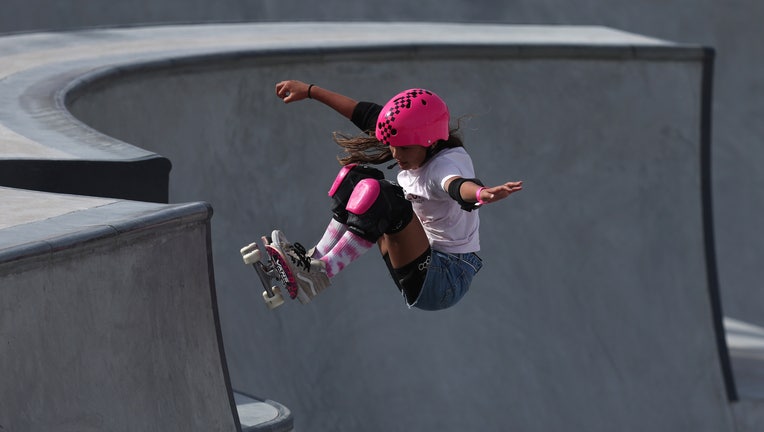 article
SALT LAKE CITY, Utah - A 13-year-old skateboarder and Olympic hopeful made history Sunday when she became the first female to ever land the 720 trick created by Tony Hawk.
According to the Olympics, Arisa Trew of Australia completed the trick – which requires two full rotations while in the air – at Tony Hawk's Vert Alert in Salt Lake City, Utah, with Hawk watching on the sidelines. Trew went on to win the women's final at the competition.
READ MORE: Gymnastics star Simone Biles returning to competition in August in first meet since 2020 Olympics
"I'm so excited to be the first girl to land a 720 in the world," Trew wrote on Instagram. "I wouldn't have been able to do it without the crowd hyping me up."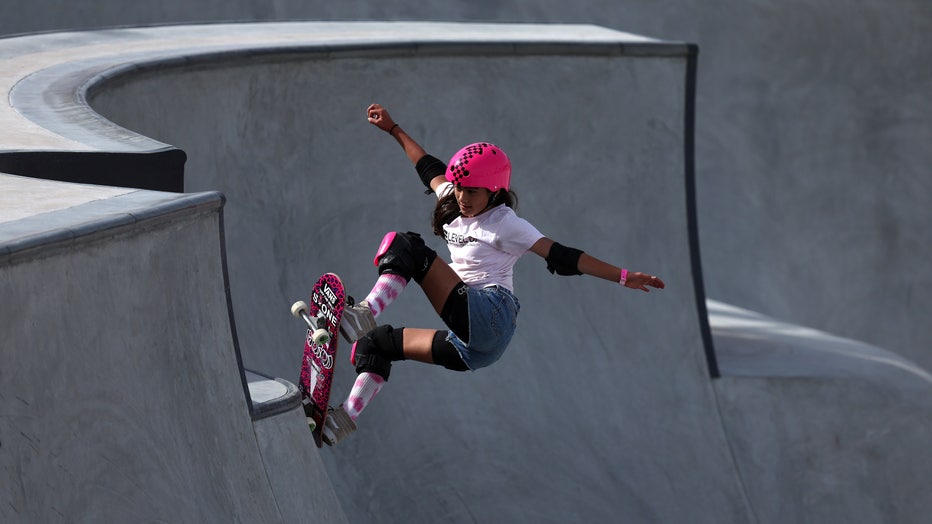 Arisa Trew of Australia competes during the Women's Park qualifiers of the Sharjah Skateboarding Street and Park World Championships 2023 on February 08, 2023 in Sharjah, United Arab Emirates. (Photo by Francois Nel/Getty Images)
Video she shared on her social media page shows the crowd go wild as she completes the iconic trick.
Qualifying for the Paris 2024 Olympic Games is underway, the Olympics says. Trew plans to compete again later this year at the 2023 Skateboard Park World Championships in Rome, Italy, from Oct. 1-8.