AR-15 'ghost gun' recovered in downtown LA; Suspect identified as gang member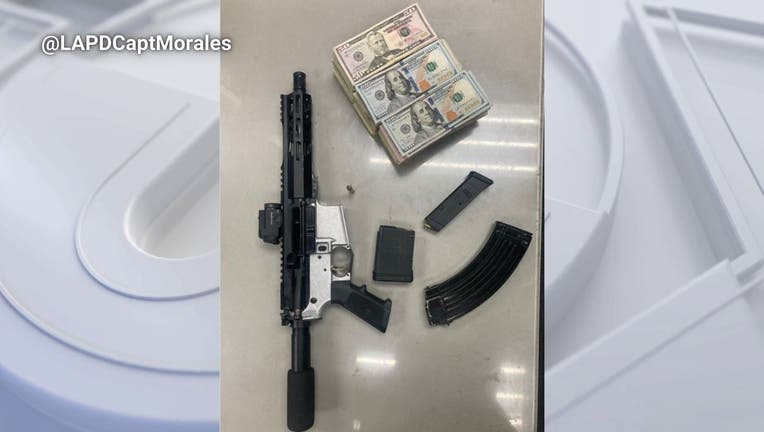 article
LOS ANGELES - An 18th Street gang member is arrested after police say they found a loaded AR-15 "ghost gun" in downtown Los Angeles.
The Los Angeles Police Department responded to a call in the 500 block of South Main Street Friday night. LAPD eventually found and recovered the loaded gun, additional firearm magazines, cash, narcotics and scales.
The suspect remains booked, LAPD said on social media.
As of Saturday afternoon, officials have not released the identity of the alleged gang member.