Ann Coulter would 'possibly' vote for Democrat Joe Biden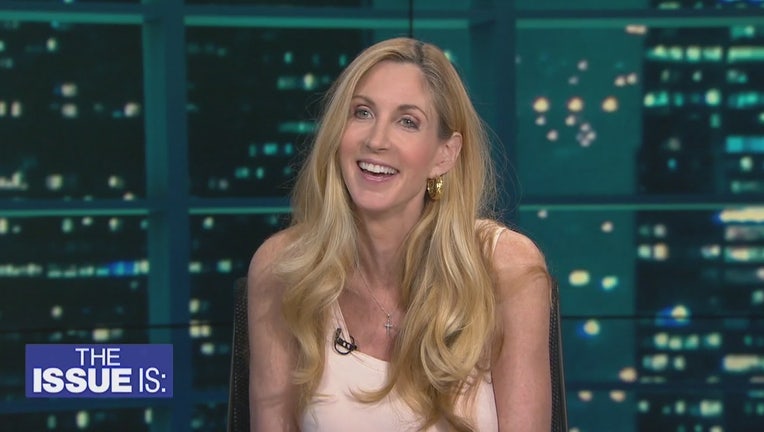 article
LOS ANGELES (FOX 11) - Ann Coulter said Joe Biden is the strongest Democratic candidate, and she'd "possibly" vote for him over President Trump.
She told Elex Michaelson on "The Issue Is:" that she'd support a candidate that "puts American jobs first."
Coulter, a conservative best-selling author, said immigration in this country is getting worse under President Trump.
"Unquestionably! That's why I would be tempted to vote for somebody else. I probably wouldn't…but that's me."
Coulter said many of Trump's supporters who were motivated by immigration could stay home in 2020 unless the Democrats nominate an extreme candidate. The author of "Resistance is Futile" wasn't impressed by the first Democratic presidential debates.
"I think Democrats need to get out of the room and talk to some more normal people. I'm quite annoyed with Donald Trump right now. You'd I'd be picking who is the worst Democrat? No, no, no. I want the strongest Democrat. For two reasons, if Trump feels a little heat, maybe he'll keep his promises. Number two, a Democrat could win, I do care about the country!" She continued, "I'd feel pretty confident if I was Trump just with Julian Castro saying that transgenders have a right to an abortion."
"The liberal media is not serving the Democratic party. They're pushing the most woke candidates," she said.
Coulter is impressed by Rep. Tulsi Gabbard of Hawaii, who is running for president on a non-interventionist agenda.
She's the "only genuinely anti-war candidate…Americans keep voting and voting against constant wars!"
Listen to Ann Coulter's full interview on "The Issue Is:" podcast available now wherever you get your podcasts. A special episode with political strategist Bob Shrum is also available.
"The Issue Is:" California's only prime-time political show airs Fridays at 10:30 p.m. on FOX 11 Los Angeles and Saturdays at 6:30 a.m. on KTVU FOX 2 in the San Francisco Bay Area.