Amazon driver seen delivering package during reported armed police standoff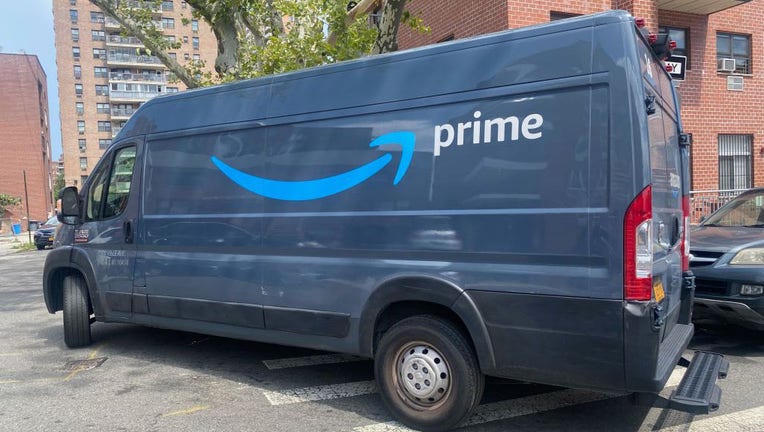 article
An Amazon driver appeared to go above and beyond the job description when he was recorded on video delivering a package in the middle of a dangerous armed police standoff.
A TikTok video has gone viral in recent days, generating more than 7 million views and counting. The video shows the individual, dressed in an Amazon vest and holding a package, making their way past several police cars seemingly in route for a delivery. But the driver is stopped by a police officer, who quickly intercepts the package. 
The Amazon driver then stops to take a picture of the package drop-off area to confirm its delivery before making their way back to the vehicle. 
"In the midst of a standoff, he's going to deliver his package," a person recording off camera can be heard saying. "Amazon don't play."
Warning: The TikTok video contains strong language.
The delivery happened last month in Cary, North Carolina, where SWAT team members were reportedly engaged in an hours-long standoff with an armed suspect at an apartment complex, according to the New York Post and local news outlets. 
The standoff ended tragically, with the suspect taking their own life and an 11-year-old boy being treated for a gunshot wound, FOX 8 reported, adding that the boy was expected to recover.
An Amazon spokesperson said the company was "looking into the specific circumstances" of the TikTok video. 
"We always prioritize the safety of the drivers delivering our packages and we regularly communicate with them that if they don't feel safe, they shouldn't deliver the package and instead reach out for immediate support," Amazon spokesperson Sharyn Ghacham said in a statement to FOX Television Stations. 
On its website, Amazon also states that if a delivery attempt isn't made by the guaranteed delivery date, it will refund any shipping fees associated with the order.
Meanwhile, the local police chief commended the work of negotiators on scene, noting that hundreds of people worked to secure the boy's release.
"The negotiators did a remarkable job with securing his release, and then they did another remarkable job in trying to work with this individual with caring, with understanding," Cary Police Chief Terry Sult said following the standoff, according to FOX 8.
"I have no other words to express the problems that we face with mental illness in this country," Sult added. "We really need to pay attention to the mental health issues that are going on in this country and we need to look at the way that the mentally ill are lacking the treatment that they so desperately need."
This story was reported from Cincinnati.