All clear given after suspicious package reported in Santa Monica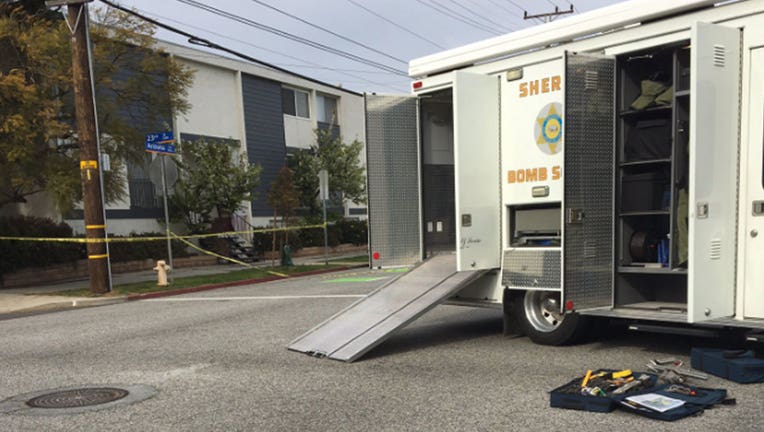 article
SANTA MONICA, Calif. (FOX 11) - Authorities were investigating a suspicious package Wednesday in Santa Monica and cleared the area as a precaution.
The Santa Monica Police Department said a suspicious package was reported around 12:30 p.m. in the 2400 block of Arizona Avenue. The Los Angeles County Sheriff's Department Tactical Bomb Squad was called to investigate the scene.
The package was found near McKinley Elementary School, and all students were safe and away from the area, according to school officials. Parents were asked to use Santa Monica Boulevard and Chelsea Avenue to pick up their children.
The bomb squad determined that the package was not suspicious and cleared the scene shortly before 4 p.m.