Actress Michelle Williams offers advice to young actors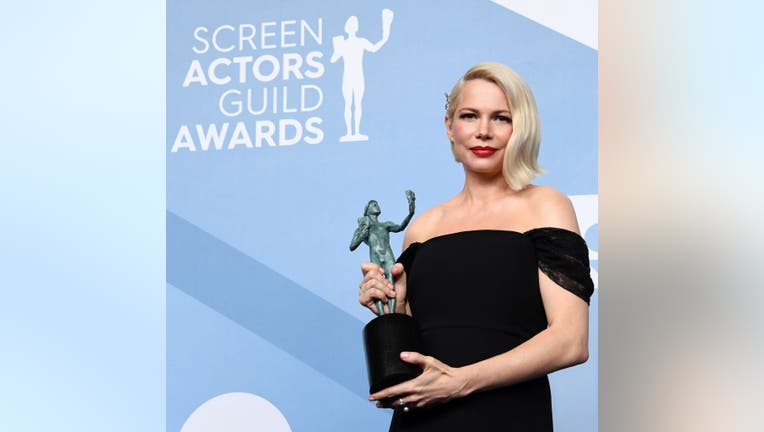 article
LOS ANGELES - Backstage at the SAG Awards, Michelle Williams urged young actors on Sunday night to follow their own instincts.
Asked by a reporter what advice she'd give, the actress at first demurred.  "The advice I would have is to not take advice, especially from business people," she said. 
But she ultimately offered some words of wisdom. "To be true to yourself and to follow the instincts and urges that arise uniquely inside of you and to not live somebody else's life or to make somebody else happy or to do what somebody else did before you ... but do the thing that only you can," Williams said.   
Williams, 39, couldn't say enough backstage about how much she loved her role as Gwen Verdon, which won her a SAG Award for best actress in a limited series. Playing the Broadway star, Williams felt "so supported and trustedand believed ... I felt like an equal."   
It was the first time she had played a character who aged in the role, just one of the challenges.   
"The singing, the dancing, it was such a feast," Williams said.  She said she loved the job so much that she's struggling a bit about what to do next, after having a baby. 
"I haven't taken a job for the next year. I have something else Ihave to go do, so I'll be busy at home," the actress said coyly. 
 "(But) knowing where to go from here, I'm a little bit stuck ... I miss it."  She said her first SAG win was special.   
"I've been acting since I was 10 years old and I'll be 40 this year... so this has been my entire life," Williams said.
"It's a really meaningful thing."