ACLU gets $24 million in donations over weekend after Trump travel ban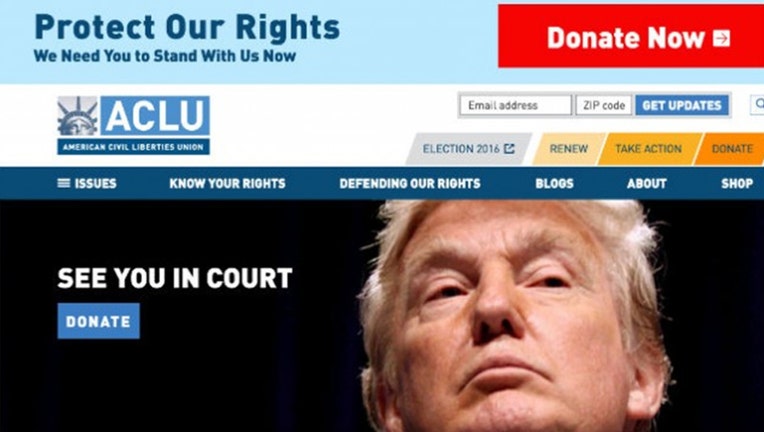 article
The American Civil Liberties Union received more than $24 million in donations in the wake of President Trump's executive order banning travel from seven Muslim-majority nations.
The ACLU was on the front lines of the legal battle to challenge parts of the ban in courts across the United States.
The total received by the group was $24,164,691 - nearly six times the amount the group raises online in a regular calendar year, the ACLU said.
"President Trump's war on equality is already taking a terrible human toll. This ban cannot be allowed to continue," the ACLU's director of the ACLU's Immigrants' Rights Project said in a statement.
Entertainers and Silicon Valley leaders were among the most vocal proponents of the ACLU on Twitter and encouraged their followers to donate.