5 arrested for illegal cockfighting in Ventura County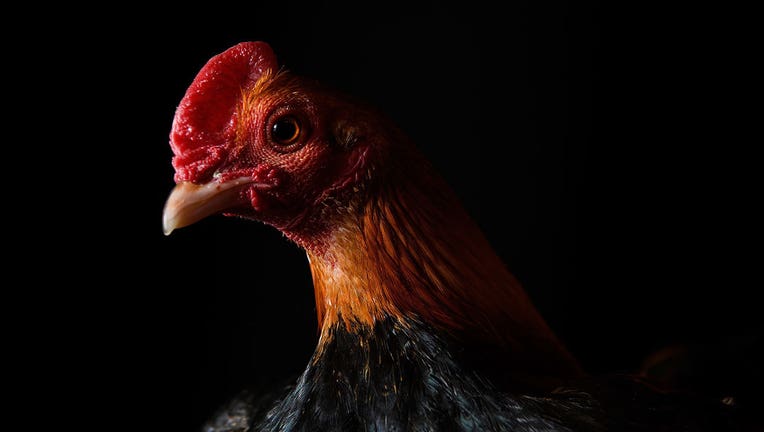 article
OXNARD, Calif. (FOX 11) - Five men were arrested in Ventura County on Wednesday for their alleged involvement in illegal cockfighting.
The Ventura County Sheriff's Office received a tip regarding illegal "rooster fights" occurring at a residence in the 3500 block of Orange Drive in Oxnard. The 911 caller told authorities that multiple vehicles had arrived at the location and cages were being removed from the vehicles.
Responding deputies detained five Oxnard residents -- Keni Medina, 37, Peter Robledo, 30, Edgar Martinez, 24, Trinidad Gonzales, 40, and Rafael Beltran, 56. The suspects were later arrested for crimes ranging from possession of fighting birds, possession of slashers, being a spectator at an animal fight, and for animal fighting, deputies said.
Authorities located more than 60 live birds while conducting a search of the location, including fighting roosters, hens and baby chicks locked in makeshift cages. Deputies also located four dead fighting roosters which had injuries consistent with "cockfighting," authorities said in a press release.
Deputies and detectives continued searching the premises and located more than 40 sharp blades, boxing gloves, a scale used to weigh the birds, numerous bottles of animal vitamins, curing agents, and other items used in the illegal fighting of birds.
Members of the Ventura County Animal Services Unit assisted in recovering the dead and live birds used to fight.
"The Ventura County Sheriff's Office would like to remind the public that it is illegal for any person who for amusement or gain causes any bird to fight with another bird or with a different kind of animal or creature," the sheriff's department said in a press release.
If you have information about anyone using any kind of animal to fight, notify your local law enforcement agency, crime stoppers or animal control.