4 Women nabbed after allegedly robbing $10,000 in merchandise from Valencia mall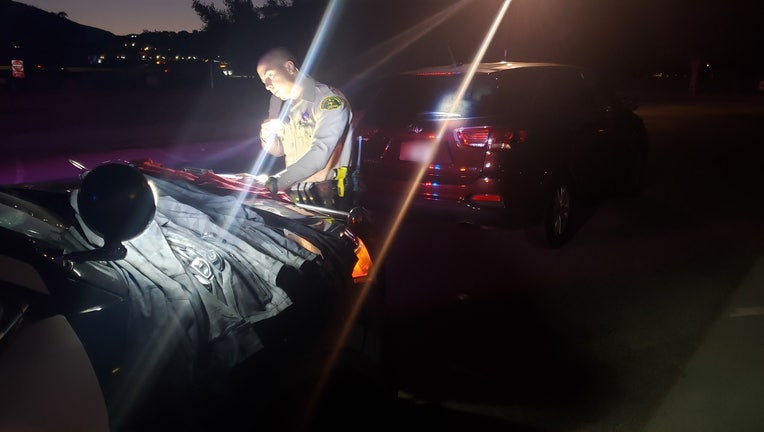 SANTA CLARITA, Calif. - Four young women from the Oakland area were facing possible criminal charges today after allegedly robbing over $10,000 worth of merchandise from a clothing store at the Westfield Valencia Town Center mall.
The robbery was reported about 6 p.m. Sunday, according to Shirley Miller, public information officer with the Los Angeles County Sheriff's Santa Clarita Valley Station.
Witnesses gave deputies a description of the suspects' vehicle and it was spotted on the Golden State (5) Freeway near Tejon Pass, Miller said.
California Highway Patrol officers located the vehicle parked at a rest stop near Frazier Mountain Road, Miller said.
The suspects, all four 19-20 years old, were arrested and booked on suspicion of robbery and conspiracy after stolen merchandise was located in the vehicle, Miller said.
The suspects' names were not immediately available.
Miller said they may be linked to similar crimes that have occurred throughout Southern California and possibly elsewhere in the state.