4 people, 2 dogs killed in violent crash in Lancaster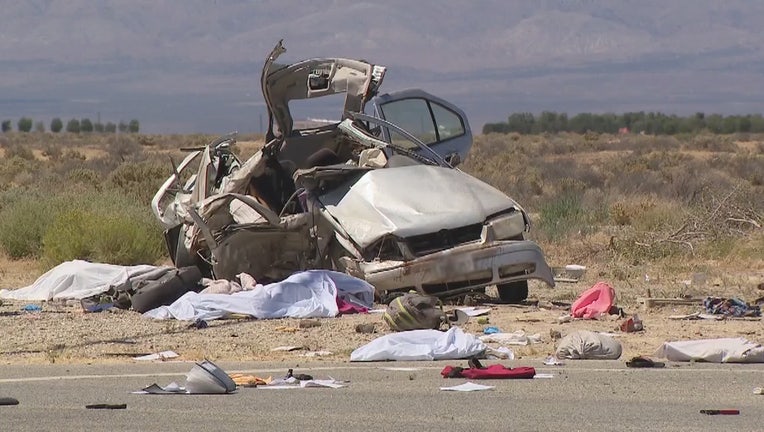 LANCASTER, Calif. - Four people and two dogs were killed in a violent crash in Lancaster early Wednesday afternoon.
The crash happened in the area of 30th Street West and West Avenue H. Two people were pronounced dead at the scene and two others died at a local hospital. Investigators believe the driver ran a red light causing the 2-car collision.
A man driving a tan Toyota Avalon west on West Avenue H did not stop for a red light and crashed into a silver Volkswagen Jetta traveling northbound on 30th Street West, according to the Los Angeles County Sheriff's Department.
The force of the impact sent the Jetta into a signal pole. All three occupants in the Jetta were ejected from the car as a result of the crash, according to authorities.
One dog also died at the scene and a second one was taken to an animal hospital. Sadly, a veterinarian there said the dog's injuries were so bad, they had to put it down. The dog was described as a 2-month-old Siberian Husky.
The identities of those killed have not been released.
30th Street West between Avenue G-8 and Avenue H-12, and West Avenue H between 25th Street West and 35th Street West were closed for the investigation.
City News Service contributed to this report