Big rig overturns in multi-vehicle crash, spills load of gravel onto 210 Freeway in Pasadena
PASADENA, Calif. - Two people were injured after a tractor-trailer overturned in a multi-vehicle crash on the westbound side of the 210 Freeway in Pasadena Wednesday morning.
The crash occurred just west of Lake Avenue around 4:55 a.m. Officials with the California Highway Patrol said 50,000 pounds of gravel spilled onto the roadway.
The two people injured in the collision were taken to the hospital and were expected to survive.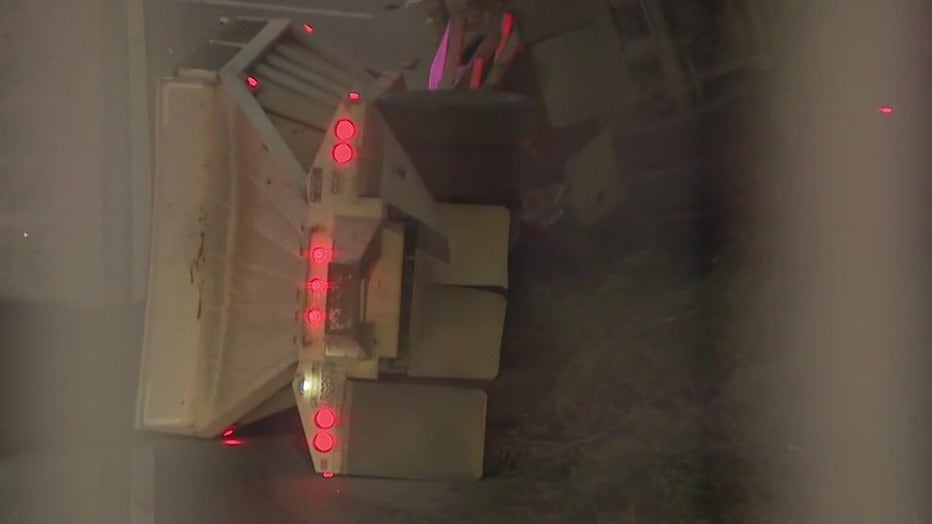 The two right lanes and the shoulder of the freeway were blocked for hours until the lanes reopened later in the morning.