2 shot in East Hollywood following dispute between neighbors: LAPD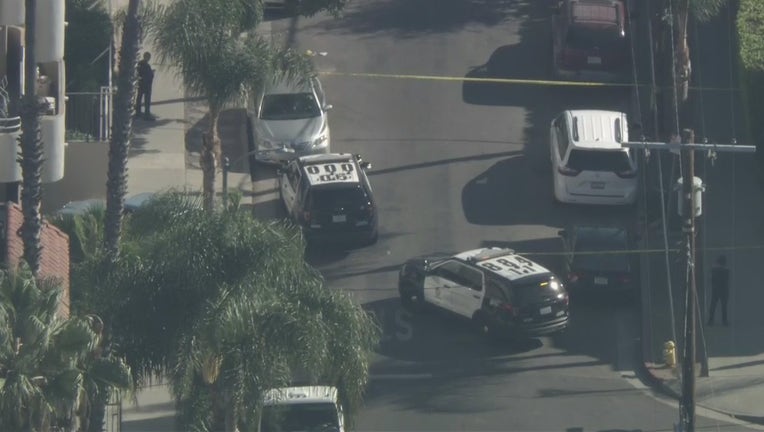 article
LOS ANGELES - A SWAT team searched unsuccessfully Sunday at an East Hollywood apartment building for a resident believed to have shot two of his neighbors during an altercation.
Two men were shot near the apartment complex in the 1500 block of Serrano Avenue, between Hollywood and Sunset boulevards, around 1:50 p.m., Los Angeles Police Department Officer Rosario Cervantes told City News Service.
The shooting resulted from a dispute between neighbors. A gun was recovered at the scene, according to police.
SUGGESTED: Man killed, 2 others shot in Wilmington
A perimeter was established as the man apparently barricaded himself inside the building. Officers locked down the location and evacuated nearby residents as police negotiators attempted to de-escalate the situation.
Images from SkyFOX over the scene showed multiple patrol cars on the street, and some officers on the roof of a nearby building.
The victims, whose identities were not disclosed, were transported to a hospital. They were listed in stable condition and expected to survive.