2 people shot in North Hollywood, LAPD investigates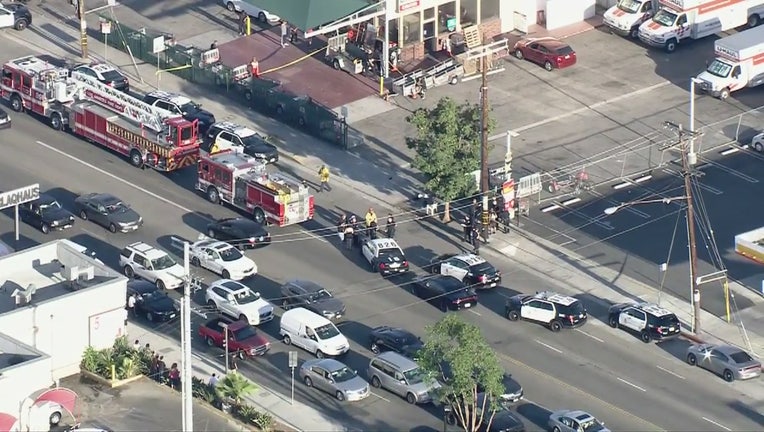 NORTH HOLLYWOOD, Calif. - A shooting investigation is underway in North Hollywood.
Two people were hurt, according to LAPD. The condition of the victims is unknown at this time.
The shooting happened shortly after 6 p.m. in the area of Victory Boulevard and Lankershim near a Uhaul location. Police responded to a report of shots fired.
The victims were taken to the hospital. Their age and gender are unknown.
Los Angeles police say they're looking for two individuals last seen running south on Lankershim. One of the suspects is described as a Hispanic man wearing a red shirt and black jeans. Police say he was carrying a black-colored handgun.
The second suspect is described as a Hispanic male but no further description is available at this time.
No other details were immediately known.