12-year-old fatally struck walking to school in South Los Angeles
LOS ANGELES - A 12-year-old boy crossing the street to go to school was struck and killed by a vehicle in South Los Angeles Tuesday morning, according to the Los Angeles Police Department.
"We're gonna give some really, really horrible news to a family that their son didn't make it to school today because of this traffic collision," LAPD Detective Moses Castillo told FOX 11 reporter Gigi Graciette.
The Los Angeles Fire Department said the deadly crash that occurred on a rainy morning in Southland happened near the intersection of Martin Luther King Boulevard and Main Street just after 7:30 a.m. It was unclear if rainy conditions contributed to the crash.
"People, slow down. It's raining… you're driving a deadly weapon. Slow down. It's better to lose a minute of your life than lose your life in a minute," Castillo said.
The driver of the vehicle involved in the collision remained on scene.
Bystanders performed CPR on the boy before responding firefighters and paramedics arrived at the scene and took over lifesaving efforts. The 12-year-old was pronounced dead the scene.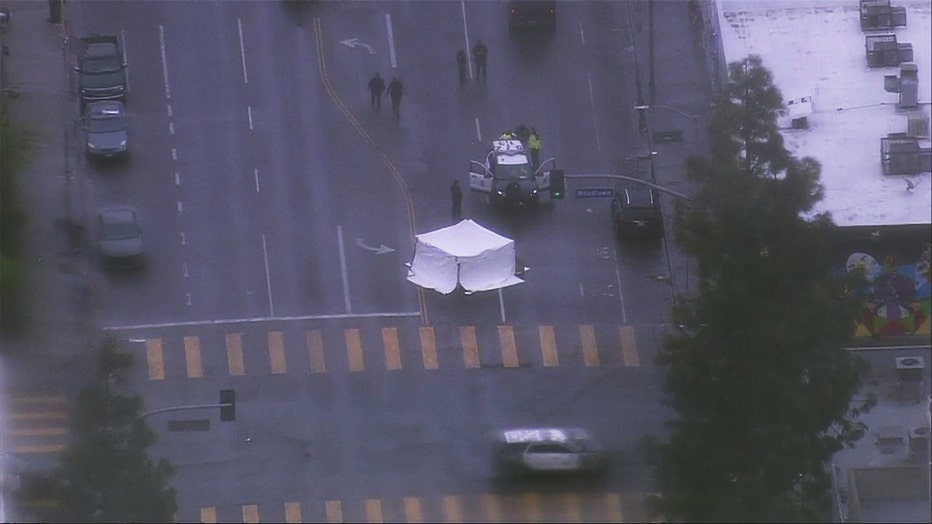 The victim was identified by family members as Abraham Trejo. A GoFundMe was created to assist with funeral costs.
Authorities are working to determine whether impairment or distracted driving were factors in the crash.
No further information was immediately released. 
FOX 11's Mary Stringini contributed to this report.