1 person stabbed at Taco Bell parking lot in Whittier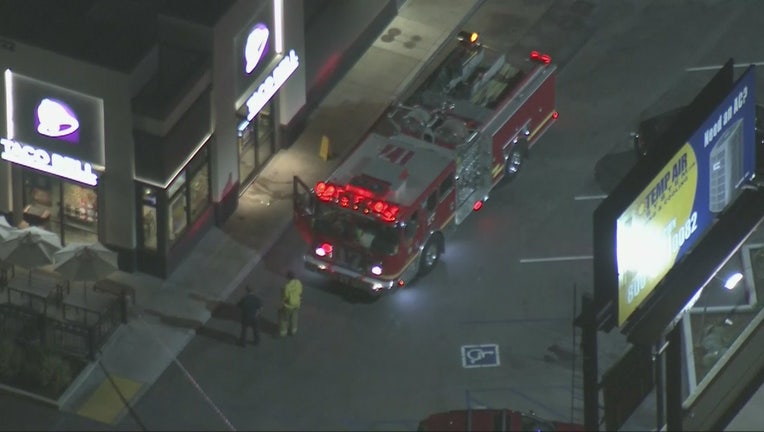 WHITTIER, Calif. - One person was rushed to the hospital following a stabbing at a Taco Bell parking lot in Whittier Wednesday night.
Los Angeles County Fire Department says crews were sent to the 10700 block of E. Whittier Boulevard at about 9:07 p.m. after receiving a report of a stabbing.
One victim, described as a 20-year-old man, was rushed to a local trauma center with two stab wounds to the upper torso, according to authorities. His condition is unknown.
No further information was immediately available. The investigation is ongoing.
We will update this story when new details become known.