1 person dead in Highland Park shooting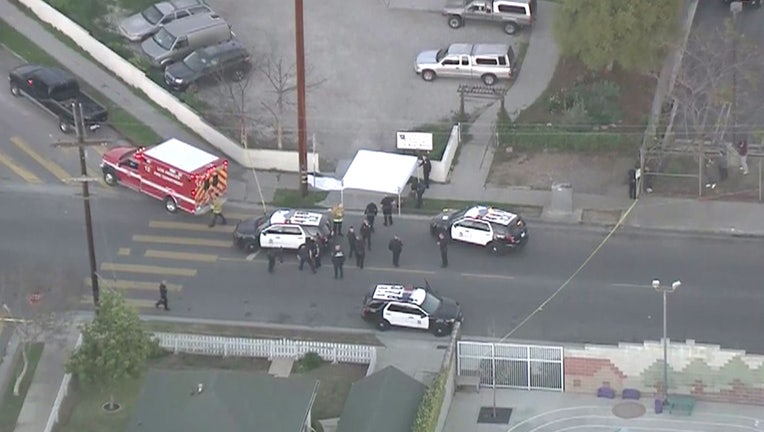 article
LOS ANGELES - Police are investigating a shooting that left one person dead in Highland Park Tuesday evening.
It happened in the area of Avenue 56 and Ash Street just before 5 p.m. LAPD is investigating this incident as a homicide and say they are searching for three Hispanic males suspects who were last seen leaving the scene northbound on Ash Street on foot.
The victim was identified Wednesday by the coroner's office as 28-year-old Alex Ramirez.
Authorities say the shooting is gang-related. Anyone with information regarding this homicide is asked to call the Los Angeles Police Department at 877-527-3247. The investigation is ongoing.