Fed raises rates 25 basis points in first meeting of 2023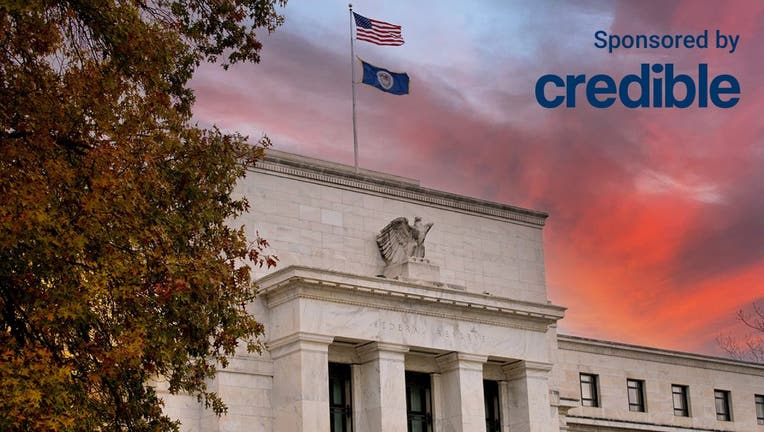 article
The Federal Reserve announced a 25 basis point interest rate increase – the second consecutive lower rate hike – as inflation continues to improve. But the Fed stated that it remained "strongly committed" to reaching its 2% target range for inflation.
The rate hike brings the federal funds rate to a targeted range of 4.5% to 4.75%, the highest level in 15 years. 
"Price stability is the responsibility of the Federal Reserve and serves as the bedrock of our economy," Federal Reserve Chair Jerome Powell told reporters at a press conference. "Without price stability, the economy does not work for anyone. In particular, without price stability, we will not achieve a sustained period of labor market conditions that benefit all."
Inflation has started showing signs of easing. Inflation rose 6.5% year-over-year in December, reflecting the lowest level over a year, according to the latest Consumer Price Index (CPI) report. Despite the softening, the Fed "will need substantially more evidence to be confident that inflation is on a sustained downward path," Powell said. 
Still, the slowdown in rate increases may signal that it's "the beginning of the end for curtailing inflation," Candor Chief Strategy Officer Thomas Booker said. "The Fed announcement indicates that rates will be stabilizing, reaching a plateau this year and hopefully slowly decreasing in the years ahead." 
If you're looking to save money amid high inflation, you could consider refinancing your private student loans to a lower interest rate, reducing your monthly payment. Visit Credible to compare multiple student loan lenders at once and choose the one with the best interest rate for you.
Gig economy workers lose money during tax season through missed deductions, survey says
A deceleration in rate hikes good news for housing 
The slowdown in rate increases and prospects for a plateau "support a controlled return to normal housing rate volatility," Booker said. 
"The Fed is responding to a sustained slowing of leading inflation indicators, supporting a return to more normalized housing activity ….slow and steady, thus avoiding the surge we saw during the pandemic, which was followed by the current housing downturn," Booker continued.
Housing has seen incredible highs and lows in the past two years as it rode the wave of interest rate and market volatility. The notion that inflationary pressures could be easing has helped to bring mortgage rates back down in the first few weeks of the year, helping to restart a slumbering housing market. 
"For buyers looking at a housing market with a growing number of homes for sale and retreating prices, there is hope that this year will offer more opportunities," Realtor.com Senior Economist George Ratiu said in a statement. "Median list prices have dropped 11% from their June 2022 peaks. 
"For the buyer of a median-priced home, these lower prices translate into a $9,800 savings on a 20% down payment," Ratiu continued. "This is a welcome shift for households still feeling the squeeze of higher prices and elevated borrowing costs."
If you are interested in taking advantage of lower mortgage rates, you could consider refinancing your loan to lower your monthly payment. Visit Credible to find your personalized interest rate without affecting your credit score.
Tax refund would help many Americans pay for holiday spending: survey
Here's what a slowdown in rate increases means for your wallet
Rate hikes could begin to slow as inflation sinks lower, but one expert explained consumers will continue to feel the effects. 
"This second consecutive lower hike serves as evidence that the Federal Reserve is signaling that significant progress has been made in tamping down inflation and that we have reached a point where rate hikes can be further scaled back," Michele Raneri, TransUnion vice president and head of U.S. research and consulting, said in a statement. "Consumers will likely continue to feel the double-edged effects of both continued inflation and high interest rates for at least a while longer and may seek to shed high interest-debt via personal loans or other lower-interest loan products." 
Given their continued strong equity position, homeowners may continue to turn to home equity line of credit (HELOCs) and home equity loans (HELOANS) to help reduce higher interest debt and improve monthly cash flow, in contrast to the new and refinance mortgage market, both of which will likely see below-average activity," Raneri said. 
If you are struggling amid high inflation, you could consider taking out a personal loan to help pay down debt at a lower interest rate, lowering your monthly expenses. Contact Credible to speak to a loan expert without affecting your credit score.
Have a finance-related question, but don't know who to ask? Email The Credible Money Expert at moneyexpert@credible.com and your question might be answered by Credible in our Money Expert column.