Paying off debt is top priority for many consumers in 2023: survey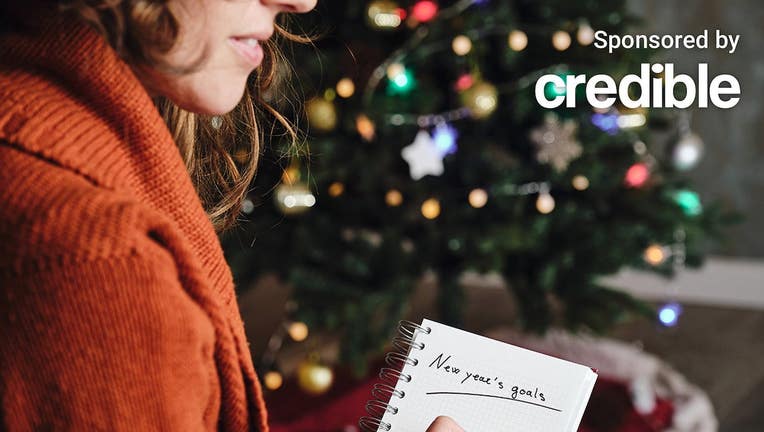 article
Inflation, rising costs and the fear of recession have not derailed some Americans from sticking to their money goals this year, a new survey said.
Despite the challenging economic environment, 42% of respondents said that paying off debt was their top priority in 2022, according to consumer financial app Cleo's 2022 Money Trend Report. 
Saving for the future was the second-highest goal, with 23% of respondents listing it as a top priority while 16% said saving for a big purchase like a home or car was their primary financial goal this year.
Seventy-four percent of respondents said that cost of living increases impacted their spending decisions for 2023. However, 36% of respondents said they still planned to make paying off debt their top priority in the new year. Saving for the future is still a top priority for 26% of respondents and 26% said they planned to save to make a large purchase like a home or car in 2023.
"In Cleo's Money Trend Report we saw that consumers are taking financial planning more seriously," Kimberly Dillon, vice president of brand at Cleo, said. "Even with everything going on in the world there was an 86% increase in Gen Z who have created money goals for 2023 over this past year, making frugality sexy as younger consumers turned to thrifting to save money, paying off debt and saving for the future."
If you are struggling with high inflation, you could consider taking out a personal loan to pay down debt at a lower interest rate, reducing your monthly payments. Visit Credible to find your personalized interest rate without affecting your credit score.
Adults worry inflation is creating retirement shortfall for parents, see home equity as solution: survey
Many still paid off other student loans despite federal repayment pause
Despite that pause on federal student loan repayments, survey respondents said they continued paying off their other student loans. The survey said that the average monthly repayment was $200 per person.
The Supreme Court has planned to hear arguments in two cases related to Biden's student loan forgiveness plan in February 2023. 
In the meantime, the Biden administration has once again paused repayments, which were initially set to resume on Jan. 1. Student loan payments are now on pause until June 30, 2023, to give the Supreme Court enough time to resolve the cases during its term. 
If the administration is permitted to follow through on its student debt forgiveness plan, payments will resume 60 days after permission is granted. If the program is not implemented, payments will resume 60 days after the June 30 deadline.
President Biden's proposed student loan forgiveness hangs in the balance after a block on the plan was extended by the 8th U.S. Circuit Court of Appeals as part of an ongoing lawsuit brought against the Education Department by six states.  
If you have private student loans that don't qualify for federal student loan forgiveness, you could consider refinancing to a lower interest rate to reduce your monthly payments. You can visit Credible to find your personalized interest rate without affecting your credit score.
Inflation is top reason Americans need more savings for retirement: survey
Tips for achieving your financial goals in 2023
Thirty-five percent of respondents said they planned to budget and use a savings app to achieve their financial goals in 2023. Paying off debt and changing their mindset around money tied for the second most popular tactic with 27%, the survey said.
If you are looking to save money, here are some other tips you can use to help you hit your goals:
'Set it and forget it' – that is your paycheck   
Since most Americans get paid by direct deposit, automatically setting aside some of your paycheck into a savings account should be a priority, Howard Dvorkin, chairman at Debt.com, said. 
"You won't be tempted to spend it if you don't ever see it in your checking account," Dvorkin said.
Look for savings on home and health insurance 
Home insurance has gone through many changes in several markets, Rick Nott, a senior wealth Advisor at LourdMurray, said. That makes it all the more important to shop around for the best rate to maximize savings.
Nott said that the same applies when it comes to picking healthcare. 
"Really look at when you have spent and are likely to spend on medical items and align your plan accordingly," Nott said. 
The bottom line is that saving money in this environment is not easy.
"Essentially, it comes down to either cutting expenses or increasing income or both," Aleksandar Tomic, an associate professor at Boston College, said. "On the expense side, people should take a hard look at what is necessary and what is not, and cut out unnecessary expenses, especially recurring subscriptions that they no longer use."
Another way you could save on your monthly bills is to take out a debt consolidation loan to help pay off existing debt at a lower interest rate. You can visit Credible to compare debt consolidation loan options and find your personalized interest rate without affecting your credit score.
Mortgage rates to stay high in 2023: Freddie Mac
Have a finance-related question, but don't know who to ask? Email The Credible Money Expert at moneyexpert@credible.com and your question might be answered by Credible in our Money Expert column.