Russell Westbrook to make Clippers debut Friday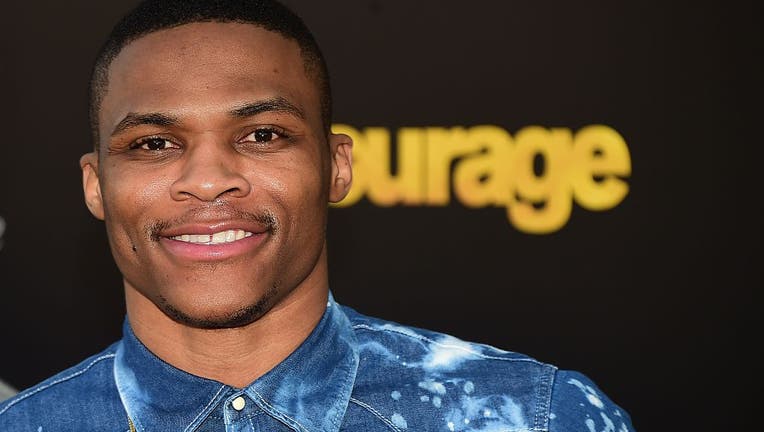 article
LOS ANGELES - Nine-time NBA All-Star and former league MVP Russell Westbrook is expected to make his debut with the Los Angeles Clippers on Friday night in a home game against Sacramento.
RELATED: LA Clippers officially sign former Laker Russell Westbrook
For the former Laker, this is his fifth team in the past five years.
Mr. Triple Double was seen smiling ear to ear during practice Thursday with his new squad.
"Any normal human being in any situation in the workplace and somebody that a lot of teammates and people that want you here is very important to me," he said during his first press conference as a member of Clipper Nation.
Westbrook appears grateful for the fresh start and said he's thankful he gets to stay in Los Angeles and take his kids to school.
"I've been in this league a long time and being somewhere that people want you and they embrace you – that meant a lot to me," he said.
His tenure with the Lakers didn't go as planned and despite the criticism, he showed up ready to play each night.
RELATED: Lakers' Russell Westbrook opens up about wife receiving 'death wishes,' harassment family has faced
Now, Westbrook is ready to move on.
The UCLA alum was reportedly seen making plays with Eric Gordon and Bones Hyland and it's expected he'll come off the bench for his debut. Although the Clippers do not have a pure point guard in their starting lineup, Terance Mann has been doing just fine in the role and making plays for superstars Kawhi Leonard and Paul George.
Adding Westbrook to the roster is considered quite the risk for a franchise hungry to win its first title, and so far, the Clippers' front office and coaching staff stand by the decision.
"We want Russ to be Russ," head coach Ty Lue said in an interview earlier this week. "If he's doing too much or not enough, I'll let him know. We want him to be the MVP, the Hall of Famer that he is. We just gotta make sure it's in the confines of our team… he's excited, he just wants to win."