Pac-12 to provide more access to players and coaches during football broadcasts
SAN FRANCISCO - The Pac-12 will provide increased access to players and coaches during broadcasts of football games next season, including in-game coaches interviews and halftime camera access.
The enhancements announced Thursday will be implemented throughout football broadcasts on ESPN, Fox Sports and the Pac-12 Networks.
The expanded access also will include coaches and select athletes wired on the field during pregame activities, cameras without sound in the coaches' booths and extended handheld camera permission. Locker room camera access will be pregame and at halftime.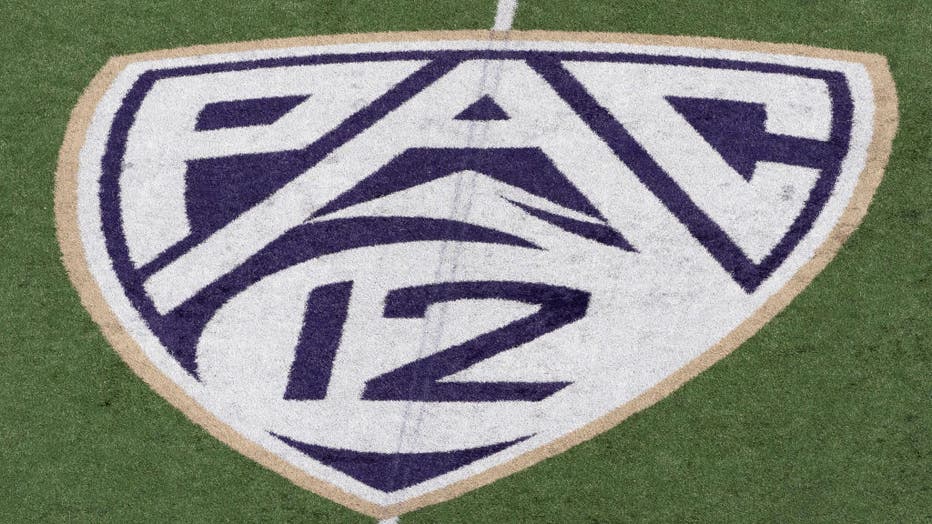 SEATTLE, WA - APRIL 27: A view of the PAC12 logo before the University of Washington Spring Game at Husky Stadium on Saturday, April 27, 2019 in Seattle, WA. (Photo by Joseph Weiser/Icon Sportswire via Getty Images)
The changes will be similar to what Major League Baseball has done in recent years.
"The Pac-12 is committed to delivering unprecedented access and entertainment to our fans throughout our football broadcasts, and to working with our media partners to be on the cutting edge of innovation," said Merton Hanks, Pac-12 executive associate commissioner of football operations. "We look forward to delivering the best possible broadcasts that give fans the insights and access that makes watching Pac-12 football even more enjoyable."
The conference said it will continue to work with the NCAA to explore additional opportunities to provide access during football games.