Mookie Betts falls to Vlad Guerrero Jr. in Home Run Derby Rd. 1
SEATTLE (KTTV) - It was a one-and-done deal for Mookie Betts in his Home Run Derby debut in the 2023 MLB All-Star week.
The Los Angeles Dodgers slugger finished the tournament with 11 home runs, falling short to Toronto Blue Jays' Vladimir Guerrero Jr.
Betts will be back in action Tuesday, July 11 as he was elected starter for the National League team. The 7-time MLB All-Star will be joined by Dodger teammates Freddie Freeman, J.D. Martinez, Will Smith and Clayton Kershaw in the Midsummer Classic. Kershaw will sit out Tuesday night due to an injury.
Freeman and Martinez join Betts in the NL starting lineup for Tuesday's action.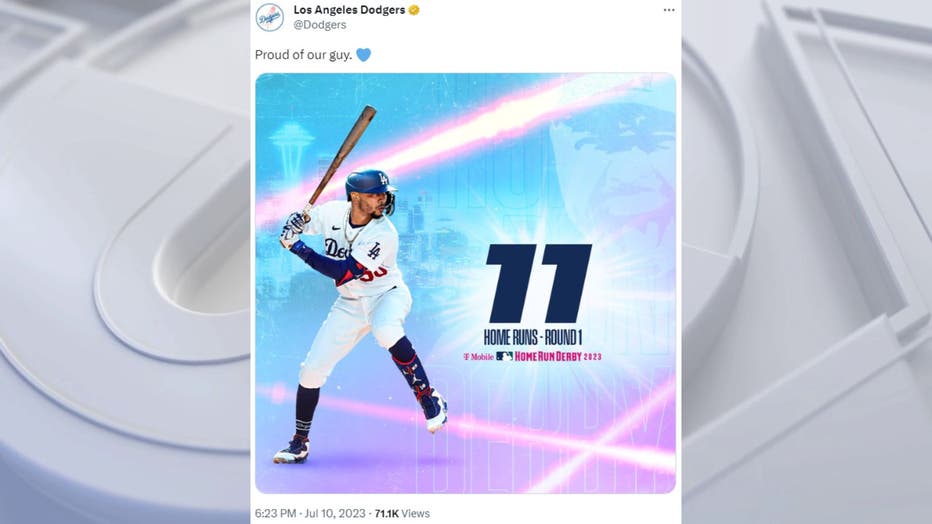 Betts wrapped up the first half of the 2023 regular-season with an impressive .276 batting average, 26 home runs and 62 RBIs in 86 games.